Are you considering a move from San Francisco, CA to Brooklyn, NY? You've come to the right place for information.
Here are some important links with additional information to help you plan your move from San Francisco to Brooklyn:
Now let's dive into the details of moving from San Francisco to Brooklyn.
How much it costs to move from San Francisco to Brooklyn
Moving can be an expensive endeavor, especially when you are relocating coast-to-coast. However, the investment may be worthwhile.
The total cost of your move will depend on several factors, including:
The distance of your move
The total volume of your belongings
The total weight of your belongings
The level of moving service you require
It's crucial to obtain a personalized moving estimate since every customer and household is unique.
Although determining the cost of your move is not a straightforward task, moving a 2-3 bedroom home from San Francisco to Brooklyn may cost between $8,000 to $11,000.
To get a more accurate estimate for your move, request your own FREE personalized moving quote here.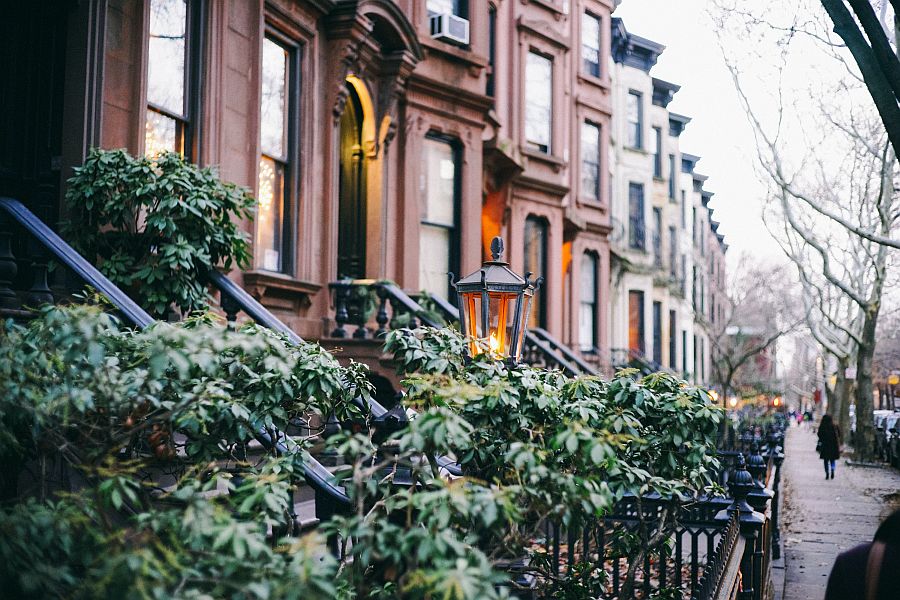 Choosing how to move from CA to NY
If you're moving coast-to-coast from San Francisco to Brooklyn, there are two primary options:
Hire Professional Movers
Hiring experienced professionals will cost more, but you will have peace of mind. You can continue with your normal routine while the experts handle your belongings. When you hire professional movers, you can choose from three main service categories:
Packing only
Moving only
Full-service moving
DIY Truck Rental Move
This option is cheaper, but it comes with greater risk. The primary risk is the possibility of damaging your belongings due to incorrect packing. Other potential risks include logistical challenges and car trouble on the road. To execute a DIY truck rental move, you must rent a moving truck, load your belongings, and transport them to your new home. Note that you will have to pack and unpack everything yourself.
Another alternative to consider is moving pods and moving containers.
The main differences between San Francisco and Brooklyn
I. Incomes:
San Francisco: $96,000/year
Brooklyn: $67,000/year
II. Jobs:
San Francisco has an unemployment rate of 3.2%
Brooklyn has an unemployment rate of 6.7%
III. Security:
San Francisco has a crime rate of 426 per 100,000 people
Brooklyn has a crime rate of 385 per 100,000 people
IV. Schools:
San Francisco has an average score of 77%
Brooklyn has an average score of 64%
V. Politics:
Both cities are largely Democratic.
VI. Weather:
San Francisco has a Mediterranean climate with cool summers and mild winters, with temperatures ranging from 45°F (7°C) to 70°F (21°C).
Brooklyn has hot summers and cold winters, with temperatures ranging from 20°F (-7°C) to 85°F (29°C).
Annual Events in San Francisco and Brooklyn
San Francisco and Brooklyn are two dynamic cities that host a variety of exciting annual events. Here are some of the most popular events in each city:
San Francisco:
Chinese New Year Parade - February
San Francisco Pride - June
Outside Lands Music & Arts Festival - August
Fleet Week - October
Hardly Strictly Bluegrass Festival - October
Union Street Holiday Program - December
Brooklyn:
Brooklyn Half Marathon - May
Coney Island Mermaid Parade - June
Celebrate Brooklyn! Festival - June through August
West Indian American Day Carnival - September
New York Comic Con - October
Brooklyn Book Festival - September
Macy's Thanksgiving Day Parade – November
Places to Visit in Brooklyn
Brooklyn is a bustling city that offers a wide range of experiences and attractions. Here are some of the best places to visit in Brooklyn:
Beaches: Brooklyn is home to some beautiful beaches, such as Brighton Beach, Manhattan Beach, and Coney Island Beach.
Parks: The borough has numerous parks, including Prospect Park, Brooklyn Bridge Park, and McCarren Park, where you can enjoy hiking, picnicking, and spectacular views.
Museums: Brooklyn has many excellent museums, including the Brooklyn Museum, Brooklyn Children's Museum, and New York Transit Museum.
Family Fun: Some of the best family-friendly activities in Brooklyn include the New York Aquarium, Luna Park, and the Brooklyn Botanic Garden.
Restaurants: The borough is known for its diverse and delicious cuisine. From authentic Italian food in Carroll Gardens to farm-to-table dining in Williamsburg, you're sure to find a restaurant to suit your taste.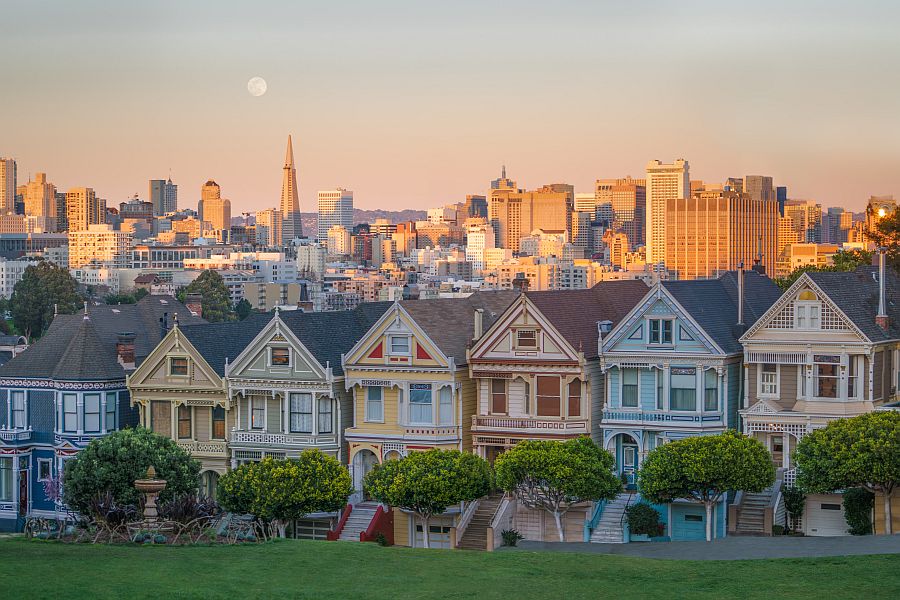 Should you move from San Francisco to Brooklyn?
Deciding whether to move from San Francisco to Brooklyn is a personal decision that depends on various factors. However, it's worth noting that Brooklyn offers a more diverse and vibrant culture, as well as more affordable housing options compared to San Francisco. Additionally, the borough offers numerous attractions, including beautiful parks, world-class museums, and a thriving food scene.
While Brooklyn is an attractive place to live, it's important to note that the cost of living is still relatively high compared to other parts of the country. If you have a decent income or skills that can support a good lifestyle in Brooklyn, moving to this borough may be an excellent decision. However, it's essential to weigh the costs and benefits of relocating to a new city and ensure that it aligns with your goals and needs.
Some of the Best Places/Neighborhoods to Move to in Brooklyn
Brooklyn is a vast borough with many distinct neighborhoods, each with its unique charm and character. Here are some of the best places to live in Brooklyn:
Park Slope: A family-friendly neighborhood with tree-lined streets, excellent schools, and a strong sense of community.
Williamsburg: A hip and trendy area with great shopping, restaurants, and a lively arts scene.
DUMBO: A former industrial area that has been transformed into a thriving neighborhood with stunning waterfront views and upscale lofts.
Brooklyn Heights: An affluent neighborhood with historic brownstones, beautiful parks, and easy access to Manhattan.
Fort Greene: A diverse and vibrant neighborhood with a rich cultural scene and beautiful parks.
Each of these neighborhoods offers something unique, and the choice of where to live in Brooklyn ultimately depends on your lifestyle, preferences, and budget.
Moving checklist for moving from San Francisco to Brooklyn
Find a reputable long-distance moving company that specializes in cross-country moves from San Francisco to Brooklyn.
Begin searching for housing in Brooklyn, NY.
Decide on a moving date and coordinate with your moving company and real estate agent.
Start preparing your property for sale or termination of lease.
Research schools in Brooklyn and enroll your children if needed.
Dispose of any clothes and furniture you don't need or plan to donate to charity.
Notify your bank, credit card companies, and other important institutions of your upcoming move and change of address.
Obtain moving insurance to protect your possessions during the move.
Pack your belongings and label boxes with contents and the room they belong in.
Complete a change of address form with the post office and notify any other services or subscriptions of your new address.
Brooklyn is calling!
Moving cross-country can be a daunting task, but with a thorough checklist and the help of a professional moving company, your move from San Francisco to Brooklyn can be a smooth and stress-free experience.