What You Need to Know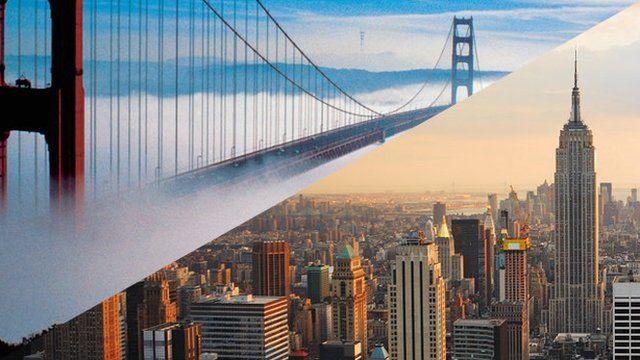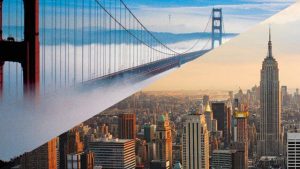 Two of the leading cities within the United States, New York and San Francisco! On opposite sides of the country, these cities share many of the same qualities. The similarities and the differences, like the steep up and down of the San Francisco hills can make moving from New York City to San Francisco, very appealing.
The History of San Francisco
It was in June 1776 that San Francisco was founded by Spanish colonists. In 1821 it gained independence from Spain and became part of Mexico. The History of San Francisco makes it the city that it is today, and home to one of the seven wonders of the modern world.
What do you need to know when moving from NYC to San Francisco?
San Francisco is smaller than New York, however it has much of the sameness as New York City but with a higher standard of living.
Cost of livingThe cost of renting an apartment in both New York City and San Francisco is very high. The rents in San Francisco are more expensive than in New York. They're actually the highest in the nation.
Apartment sizeWith these two cities topping the charts with having the highest rents, they do not come top of the charts for the size of their apartments. In fact, they are both within the top 5 of the smallest sized apartments in the US.
ParkingIn both New York City and San Francisco, finding parking can be very time consuming, and at times frustrating, as it is not always straightforward. If and when you do manage to find a parking spot, you'll need to make sure you understand the signs and the regulations. Parking enforcement officers are very diligent about issuing parking tickets, which in most cases are absurdly expensive.
CultureSan Francisco, like New York has always been a city of many cultures and different languages, making it a hub for everyone, from everywhere.
Even though these two cities resemble each other in many areas, they are also uniquely different!
WeatherA favorite topic for many people. The weather in New York and San Francisco is very different. New York has winter, spring, summer and fall and between those four seasons, there is a window of time when the weather is perfect. Not too hot, and not too cold. The temperature in San Francisco is quite often perfect all year round, never to hot, and never as cold as New York.
Public transportation Both cities provide great public transport. However, New York City's public transport system is superior to the public transportation in San Francisco, for both cost and convenience. The MTA in New York offers reasonable prices on unlimited rail cards. The BART and MUNI require separate passes at higher costs.
TrashThe streets of San Francisco are clean. There is no trash overflowing, and garbage bins are neatly in place. New York City on the other hand, has a lot of trash overflowing from garbage bins and the streets are often piled high with garbage bags. Both New York City and the city of San Francisco have the authority to issue citations for anyone caught littering.
SocializingEverybody likes a good get together with friends. You will be surprised though when moving to SF from NYC that the party ends just as the party would be beginning in New York.
Do you need a car in San Francisco?
The use of a car in both New York City and San Francisco is not a necessity. Both cities offer great public transport, which can get you anywhere you want to go, in and around the cities. Using Uber in San Francisco is simple and convenient, and it's also home to Uber. Having a car is great if you travel a lot outside of the city for work, or recreation. San Francisco offers a lot outside of the city. Being in Northern California, its proximity to wine country means some of the best wineries such as: Sonoma and Napa Valley are just a short drive away.
Recommended reading
Moving Coast to Coast
San Francisco Apartment Pricing