Your Essential Road Trip Checklist
Have you decided to drive across the country from California to New York? Whether your meeting the moving truck that's delivering your belongings, doing a DIY move, or moving a small load in your car, here's an essential checklist for your road trip when making the
move from California to New York
 How long is a road trip from California to New York?
California to New York is approximately 2900 miles in distance. That's around 43 hours of driving. 43 hours does not include rest stops, gas stops, food breaks, and overnight stops.
What freeway goes from California to New York?
If you want the fastest route from California to New York, the I-80 is an east to west freeway. Whether you're
moving from Los Angeles to New York
or moving from San Francisco to New York, the I-80 is the quickest route and is approximately 2900 miles.
Plan your route
Whether you decide on the fastest, or the scenic route to New York, plan your journey ahead of time, especially if you're travelling with children. Know where you'll be sleeping for the night and if necessary book ahead of time. Plan how many hours a day you'll be driving and if you plan to stop at any of Americas natural wonders, and make sure there open during your road trip.
Prepare downloads
If you're uncertain whether you'll have Internet connection at any point during the road trip, it's a good idea to download a map of your route. If anyone in the car will be using media during the journey, download favorite movies, podcasts or music before setting off.
 What should I pack for a road trip across America?
Whether you'll be on the road for a few days, driving directly to New York, or taking advantage of the opportunity to drive across America and experience some of the incredible sites, make sure you have everything packed for the ultimate road trip between
California and New York
.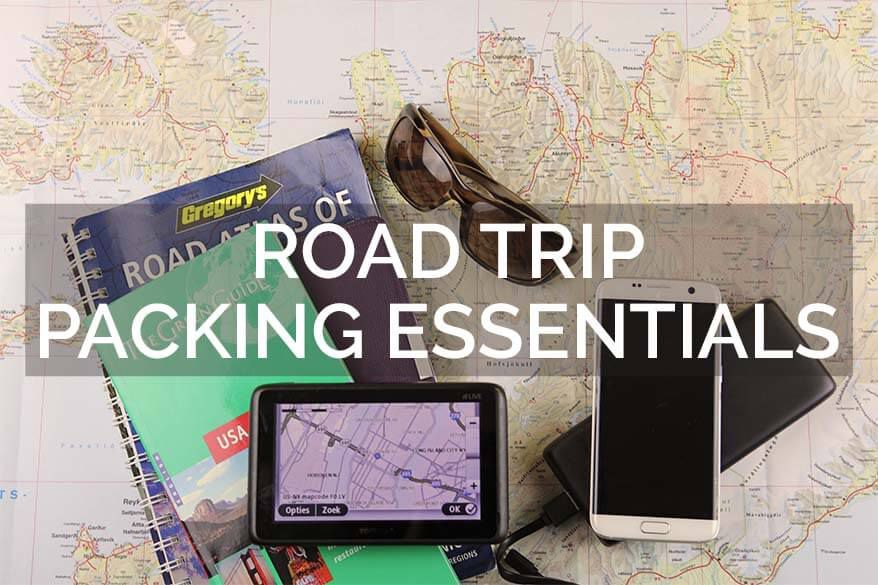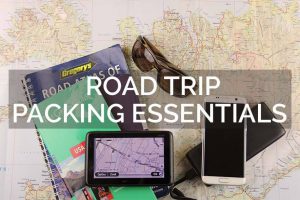 Car
Moving from California to New York
is a long journey; you'll want to make sure your car is serviced prior to embarking on this adventure. Once you're ready to pack the car, organize a space for all the essential items that need to be easily accessible.
 Keys
License and registration
Insurance
Map
Flashlight
Spare tire
Jumper cables
Jerry can
Car manual
Face masks
Hand sanitizer
Trash bags
Cooler
Personal items
A lot of the items listed are things that are needed on a daily basis, with the exception of a few. When packing clothing for the road trip, be prepared for the change in weather conditions between states. Depending on the time of year you'll be making the move from California to New York will dictate what clothing you pack, however be aware of the drop in temperature at night in some states, especially on the open road.
Clothing
Rain jackets
Hats
Sunglasses
Toiletries
Medications
Sunscreen
Laptop
Phone
Chargers
First aid kit
Credit cards
Cash
Passports
Important documentation
Children and babies
If young children and babies will also be journeying across America in the car, make sure to have all their individual essentials packed and on hand.
Car seats
UV window shades
Blankets
Diapers or pull-ups
Wipes
Toiletries
Clothing (be prepared for different weather conditions)
Travel crib
Pacifiers
Bottles/Sippy cup
Toys
Favorite stuffed toy
Ipad and charger
Food and refreshments
Depending on the length of time you'll be on the road will determine the amount of food and snacks to be packed. Perishable foods have a short lifespan, therefore not recommended for a long road trip. If you do pack perishables, these would be best eaten first. And remember, from California to
New York
there will be plenty of places to pick up some snacks.
Beef jerky
Hard-boiled eggs
Carrots, bell peppers, avocado
Apples
Nuts and seeds
Dried fruit
Protein bars
Canned tuna
Crackers
Chips (alternatives - coconut chips or vegetable chips)
Dark chocolate
Bottled water
Download checklists
There are some great apps available such as
Moving checklist
and
Fantastical
to assist you with keeping track of your
checklist
. Do a search to see what suits your needs. Some are free and can be downloaded to a smartphone, so you'll have it on hand at all times.
Recommended reading
How Long Will It Take For My Items To Be Delivered
Moving During Extreme Weather Conditions
Best Moving Apps