7 Tips For Living In Your For Sale Home
If your move from Los Angeles to New York requires you to sell your current home while still living in it, read our seven tips to ensure that you and your family continue to feel at home while preparing for your upcoming relocation to New York.
Packing house
Having a house or apartment that is organized, with the absence of clutter is the best way to sell a property. In the weeks leading up to your home being put on the market, take the time to begin packing and clearing the house from items you know will not be needed during the process of your home being sold. Although you will not be packing everything, it's important that what you do pack is packed properly and ready for transportation to your new home in New York. During this beginning phase of getting your home sale ready, start getting rid of anything that is no longer needed. These items can be donated to charity, or given away to friends or family.
Storage  units near me
Living in a for sale home might require you to rent a storage unit in Los Angeles to store your already packed boxes until you are ready to have the movers from Los Angeles to New York pick up your belongings and transport everything to New York. Alternatively, if you have a friend or relative with extra space, check if you can store your personal possessions with them while your home is on the market. If you already have a home in New York, and somebody is there to accept your shipment, there is also the option of having your items transported in stages.
How do you pack valuables?
It's important when living in your for sale home in Los Angeles, that you find a safe place to keep valuables. It is probable that when people come to view the property, you or your spouse will not be present; it will be the real estate agent that shows the house to potential buyers. If you already have a safe in your home, this is a great place to store valuable items. These include: keys, wallets, jewelry, credit cards, passports, travel documents, medications, and anything that holds value to you and your family members. Using a drawer that can be locked is also a good option. Make sure that the key to the drawer is not left in the house when you are not there.
Keeping it clean and tidy
With a lot of your stuff already out of the way, keeping your for-sale home clean and tidy will be easier. Once it has been decided what will be kept in the house for staging purposes, have a professional cleaner come and deep clean the home. This will make it far easier to keep the house clean while continuing your day-to-day routine in Los Angeles. The sure way to keep it clean and organized is to clean up immediately, for example: wash dishes and put them away after each meal, make beds each morning, fold laundry and put away as soon as the cycle is complete, have a no shoe policy inside the house, and keep any children's toys to a minimum and have storage containers handy where toys can quickly be put away.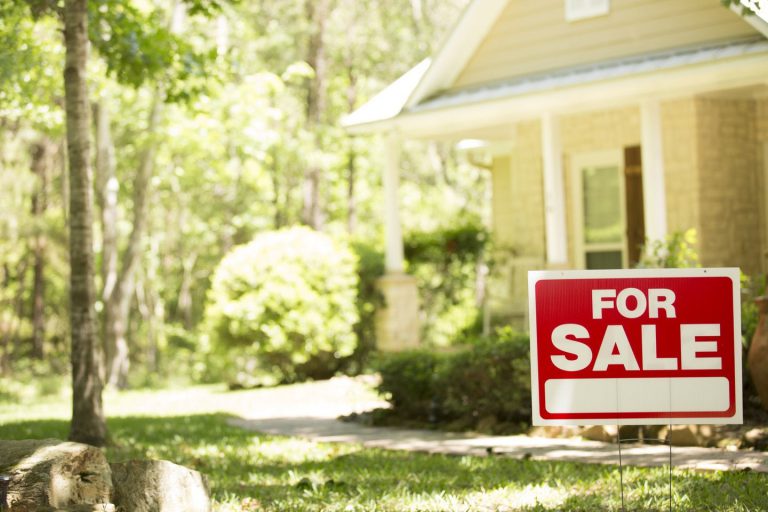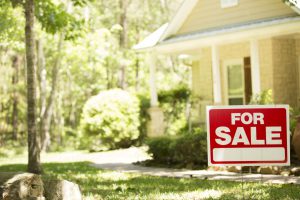 Be prepared to leave the house at short notice
Living in a for-sale home means having to leave at short notice should someone request a viewing. Agree with the real estate agent on how much notice to be given before a showing, for example: 2 hours. This will allow for any last minute things that might need to be done. To be prepared to leave the house at short notice, have a bag ready with items that you'll need when out of the house. These could include: laptop, tablet, keys, wallet, mail, spare chargers, and diapers if you have young children. Leaving this bag by the door, or in an accessible place will help you to be more organized should you need to leave promptly.
Do you have pets?
If you have pets that are also living with you in your for-sale home, think how they can remain comfortable during this process of you selling the home. If they are also moving to New York from Los Angeles, it's important that their environment remains calm. If they are furry, you will need to make sure there is no trace of dog or cat hair, and have a plan to have them out of the house when buyers come for a viewing. Dogs are easier as they can accompany you on outings, however, cats and other pets will need some extra planning which should be in place ahead of time.
Have a checklist
By the time your house is ready for viewing, you will already have gotten your LA home ready and staged for buyers. However, as you will still be living in your Los Angeles home, each time a viewing is scheduled, there will be a few things to be done, which you don't want to forget, so having a checklist will ensure all those little details have been checked off. It could be simple things like fluffing up the pillows, putting the pet bowls away, straightening towels. The small things that go along way, especially in the eyes of a potential buyer.
Recommended reading
Moving To The East Coast
Packing Supplies And Materials For Your Move
Storage