Moving From California To New York
Relocating to a new place can always become an opportunity! If you're planning a long distance move from California to New York this can be a great time to start practicing minimalism, or "simple living". Moving to New York, especially New York City means that your new home could be considerably smaller than your current home in California. Here we provide some tips when moving into a smaller space.
Reevaluate your belief about small spaces
Less is more, as the quote states. With millions of people everyday choosing to live in smaller homes and with less stuff, a move from Los Angeles to New York, or from San Francisco to New York could mean downsizing to a smaller space and only being able to move a minimal amount of your belongings. If moving to a smaller home and living with less will take some getting used to, think abut the many positive factors that can come from living in a smaller home, for example:
Less maintenance
Lower costs
Less clutter
Challenge you to maximize the space.
Simple living
How can you maximize the new smaller space?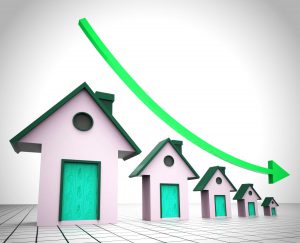 Think about the things you need your new living space to include. Does it need to be multi functional? What are the needs for each person living in the house or apartment? Prioritize what will be required. There are some incredible solutions for small spaces that also incorporate great design. If you search the Internet, you'll find so many great ideas on how to maximize small living spaces in New York.
Tips for moving into a smaller home
 Declutter - Moving is always a great time to go through your belongings and get rid of anything that is no longer needed or relevant. If you already know the size and layout of your new home in New York, this makes deciding what can and cannot be moved much easier. When sorting through your items be thorough in deciding what to keep, discard or donate. Take into consideration both space and weather conditions. What works in California might not work in New York.
Renting a storage unit - Storage units can be a great solution if you need to store things for a period of time. If your move to New York will be temporary, or you haven't been able to sell high value pieces before moving day arrives, than renting a storage unit might be something to consider. If you will be storing some of your items, make sure to take inventory of what is going into storage.
Digitize documents and paperwork - In the age of the digital world, being able to digitize all our documents is tremendous. It is a great way to eliminate all the paperwork that accumulates and create space, especially if you're moving to a smaller home. Before you move from California to New York, contact your banks, utility companies and any other institution and transfer all your bills and documentation to be received digitally. You'll be able to keep a digital record and if needed, you can print, or request a copy. If you have time, start digitizing some of your existing paperwork. This will also lessen the amount of stuff to be moved.
Moving costs - In addition to your cost of living in New York potentially lowering, due to downsizing to a smaller home, your moving costs will also be lower. Moving companies charge long distance moves by the size of shipment, and the distance travelled. This means you pay for what is being moved. If you'll be doing a DIY move when moving from California to New York, again, moving costs might be reduced. If there are certain items you are unsure about moving to New York, consider what the cost to move them will be, then make your final decision.
Create a new practice - Moving to a new home allows for the shedding of old ways. Once you have decluttered, downsized, and moved into your new smaller space in New York, you can begin practicing new routines and systems for living in a smaller home. 
Recommended reading
Moving Long Distance to New York