History of San Francisco
Some people are surprised to find out that the San Francisco area was first settled around fifteen thousand years ago by Native Americans, who thrived in the region on wildlife, plants, and fish. Sir Francis Drake and his sailing crew arrived here by way of ship in 1579 and spent time with the natives. The Spanish found the entry point to the bay in 1769 and by 1776 the first colonizing party arrived. They found the Presidio of San Francisco and Mission Dolores.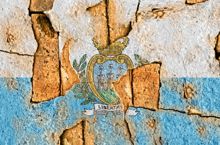 San Francisco was actually a tiny settlement before the gold rush of 1849 but then people came from all around the world to get rich off of gold. There was a wild crowd during the gold rush and areas like the Barbary Coast, which was a saloon and district along the piers, flourished well with all of the consumers. Once the gold rush had ended, the gold seekers decided to settle down in the city.
The industrial and mercantile establishments as well as shipping to the Orient brought fortune to these new townsfolk. More and more people, such as famous writers Jack London and Mark Twain, decided to move to San Francisco. San Francisco drew in some very distinct people such as Emperor Norton, who proclaimed himself as the Emperor of the United States. It has been said that he lost his mind and his fortune because of bad investments he made. The city of San Francisco actually complied with his edicts for years until his death in 1880.
There were a large amount of Chinese laborers who settled in San Francisco in the 1840's and 1850's in addition to the Irish immigrants, French, Russian, German, Italian, Australian, Jewish and other nationalities who settled. The first train arrived in San Francisco in the year 1869 and in 1870 it had grown to be the tenth largest city in the United States.
In the year1906, there was a great earthquake and fire that devastated the city, leaving it in shambles. The city bounce back quickly, however, with it's citizen's great spirit who made it an even grander city than before. The world famous Golden Gate Bridge was conceived and constructed and is now known as one of the worlds largest suspension bridges. Overall, San Francisco has a great history and is a wonderful to move to.