San Francisco Public Transportation Options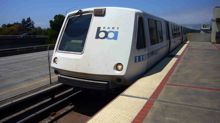 When moving to San Francisco one will find that the public transportation system is as vast and unique as the city itself. There are many options available to you if you want to take public transportation to get where you are going, some of which are walking, biking, cable cars, bus, and subway.
Many people living in San Francisco live an active life, so walking and riding a bicycle to and from work is not uncommon and of course it helps alleviate traffic jams and pollution. San Francisco offers many safe and well maintained walking and bike paths and encourages its citizens to leave the car at home and get a bit of fresh air. Unfortunately the weather in the bay area does not always allow for this mode of transportation.
One of the most popular modes of transportation in San Francisco is the world famous cable car. Cable cars can be a bit expensive and sometimes overcrowded, however, they are a fun way to navigate the city and add so much character to the city. If you are not moving but rather visiting San Francisco, it is definitely suggested that you try out the cable cars.
A commonly used means of transportation in San Francisco is the B.A.R.T. system, or the Bay Area Rapid Transit system, which operates a rapid rail transit system throughout the bay area with direct service to the San Francisco International Airport. B.A.R.T. makes stops in Oakland, Berkeley, Fremont, Walnut Creek, Dublin/Pleasanton and many other cities around the East Bay. This system has provided rapid, reliable transportation to offices, shopping centers, tourist attractions, schools and many other sights for over 35 years and is constantly used by tourists and Bay Area residents alike.
The Muni, one of the nation's oldest public transit agencies, is also the largest in the Bay Area. Currently, the Muni transports more than 200 million riders every year and operates the historic streetcars, modern light rail vehicles, diesel buses, alternative fuel vehicles, electric trolley coaches and the world famous cable cars. The Muni has one of the most diverse fleets in the entire world and strives to provide a convenient, comfortable, and reliable transit system to meet the needs of its passengers.