All You Need to Know About Small Moves
If you're doing a long distance move from San Francisco to New York and planning to move a minimal amount of items, also referred to as a "small load" within the moving industry, there are specialized moving companies in San Francisco that provide transportation services to New York for
such small moves
.
What is considered a small load?
A small load is defined as anything up to 1000 pounds being moved. For example, if you are moving a few select household items, or boxes from San Francisco to New York, perhaps a large bulky, or specialty item, such as a
piano
, this would be a small move.
Are there advantages to using a small load mover?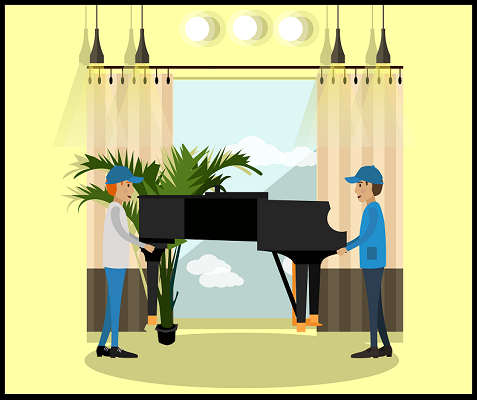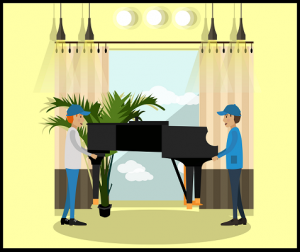 Most moving companies have a minimum weight/volume requirement for a long distance move from California to New York. This means that even if you will be moving below their set minimum weight/volume, you will still be charged the minimum fee to transport your belongings. Therefore it is beneficial to source and receive estimates from moving companies that handle small load moves. Companies that specialize in small moves, do not have a minimum weight requirement, therefore your costs will be lower, as you only pay for the items that are moving from San Francisco to New York
How are the charges calculated?
The
pricing
to hire small load movers from San Francisco to New York are calculated by: Total weight – Most small load movers have no minimum weight/volume requirements. You pay for what will be moved. Distance to destination – In addition to the size of your shipment, long distance moves are also calculated by mileage, from origin, to destination. Time of year – The time of year that you move could affect the estimate. Summer is the busiest season in the moving industry, so prices can increase during these busy months. During summer, leading cities such as San Francisco and New York book up very quickly.
Book your move early
to secure a move date and a price. Additional services – Any extra service such as packing/unpacking, disassembly/reassembly of any items, or long carry service, which is when your move requires items to be carried above a certain distance from your home to the truck, or from the truck to your new home. Long carry is common in some cities, including San Francisco and New York. For small load moves, having an on-site estimator come to your home in San Francisco is not necessary, as it would be for a larger move. However, depending on what is being moved, having an estimator see your items might be helpful. This should be discussed with the moving companies you are considering.
Services provided by small load movers
In addition to moving your belongings across the country, some small load movers provide other services. If you will require storage, many companies can offer this to you, either in San Francisco or in New York. Expedited services and specialty crating is available. Before making a decision on a
moving company
, check what each company offers.
Where to find the best small load movers
Referrals and recommendations are a great way to find moving companies. If you know someone that had a good cross-country experience with a small load mover, contact that company for a quote. An online search will also generate a good amount of small load moving companies within San Francisco. Spend the time to read reviews for any company you are considering and check company details, such as licensing and USDOT (U.S. Department of Transportation) number. Make sure that they provide transportation between San Francisco and New York. It is advised to obtain at least 3 quotes. You can then compare estimates, ask questions, and choose the best company based on your individual moving needs and budget.
Insurance
Having moving insurance is just as important on a small move as it is on a large move. If you will be moving high value items from San Francisco to New York or
NYC to LA
, find out from your moving company about your insurance options, and how to purchase additional insurance.
Recommended reading
Moving to New York
Special Services For Long Distance Moving
Storage