What to do in Los Angeles
If you are moving long distance to Los Angeles, California you may ask yourself what there is to do in this vast city. You will most likely find that just about every place around the city offers fun and entertainment for people of all ages.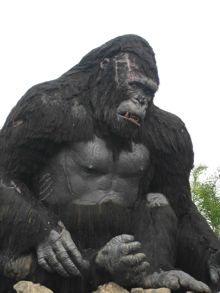 The first stop you might make is to Universal Studios with your family. Universal Studios is a theme park with exciting rides and plenty of games which are built around famous Hollywood movies that make them even more entertaining for you and your kids to enjoy. If art and history is of interest, you will want to take a few days to visit the Getty Center which offers a Roman and Greek collection of paintings, drawings, decorative arts, sculptures, photographs and much more. And if you are in Hollywood, don't forget to visit the Walk of Fame where you can find various handprints and footprints of your favorite Hollywood stars.
If you need a good theme park, Disneyland in California is the place to go. It is not as large as Disney World in Florida but it certainly doesn't take away from all the fun you and your family will have with all the rides, parades, and exciting shows. There are also water events, fireworks and many enjoyable things to do for people of all ages.
The Los Angeles zoo is a great place to take your entire family for a fun day out that they will be sure to enjoy. And along the same lines, you can go to the National Forest for activities such as sightseeing, hiking, rock climbing, mountain biking, and camping.
California has plenty of beautiful beaches and Venice Beach in Los Angeles is famous for activities like swimming, rollerblading, weight lifting, biking and other of course it's street vendors on the board walk. Rodeo Drive, where the stars hang out in Hollywood, is a great place where you can shop at many stores and buy all the designer labels. The next time you ask yourself what there is to do in Los Angeles you will not have to think about it for very long.
Recommended Reading
Spas In Los Angeles
Horseback Trails In Los Angeles
Golf In Los Angeles