Horseback Riding the Trails of Los Angeles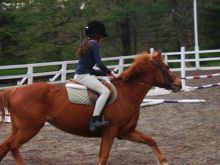 Horseback riding is a fun and unique way to be outside and enjoy the scenery that only Los Angeles can offer. In this scenic California city alone, there are several horse trails around its vast foothills and mountains that can give you a holistic sense of wellbeing.
Here are a few horseback riding companies and stables in Los Angeles which can give you a totally different kind of recreational activity.
If your idea of a romantic getaway on horseback is during a moonlit night, renting horses from Bar S Stables will be the best option for you. Bar S is the only horseback riding company that accepts and requires reservations for its moonlit dinner ride.
With each dinner ride costing about $30 to $45 per person, readily chargeable to your credit or debit card, or you can pay cash, guest riders can already enjoy a variety of treats. Among these include the dinner evening ride, guided trail rides, evening guided rides, group rides, and other guided rides. For those just starting to learn riding a horse, Bar S also offers rentals and lessons.
If it's the magnificent scenery of the Santa Monica mountains with the vast Pacific Ocean as a backdrop that interests you, then the Los Angeles Horseback Riding is definitely for you. The ranch offers a variety of trail rides for both beginners and advanced horseback riders.
With trails that offer spectacular views in all direction from the famed Santa Monica backbone trail, LA Horseback Riding also offers an exciting array of added services. These services include picnic rides, economy rides, birthday parties, moonlight rides, barbecue rides, and sunrise rides. All of these rides can be taken in groups of two or a maximum of six. Rates start from about $55.00 for an hour-ten minute trail ride.
Another must-ride horseback riding facility in Los Angeles is the Sunset Ranch Hollywood in Beachwood Drive just below the HOLLYWOOD sign. Horse rentals are offered everyday from nine in the morning until five in the afternoon. Its 52 miles of scenic trails is great for all types of riders, novice and advance alike. With rates as low as $20 per hour with a deposit of $10, guests can already be treated to a thrilling horseback riding.
Every Saturday, Sunset Ranch Hollywood offers riders a two-hour trail to Mt. Hollywood to enjoy both the sunset and the waking of city lights in downtown Los Angeles. The tour happily culminates at the ranch for a festive treat of barbecue. The whole package costs only $85 per person and already includes the barbecue.
For those who no longer want to venture out into the open trails, enjoying a trot with horses from the Griffith Park Horse Rental will be a good thing to do. Located in the Los Angeles Equestrian Center, riders can ride either Western or English through the hills of the park for a minimal rent of $20 per hour. Children younger than 7 years of age can still ride but on a pony or perhaps arrange a private 1-hour lesson for your tot.
Los Angeles is not only the world's entertainment capital but it is also a well-diversified city that offers a lot of truly meaningful activities such as horseback riding.