Wrapping, Packing & Unpacking Charges
A. Pack On Your Own: Your best money saving option is to buy or gather packing supplies and pack as much as you can on your own. We would be happy to advise you throughout the process, so please give us a call with any questions you may have. You can purchase packing and wrapping materials (boxes, tape, blankets) from Home Depot, U-Haul, etc. Keep in mind we will still need to wrap your furniture items to prevent damage.
B. Box Packing & Unpacking Service: Want us to do all, or some of your packing - or unpacking - for you? Our well-trained and experienced crew will provide top-notch packing services and supplies to make sure your moving day is hassle free. Ask your relocation consultant for more information.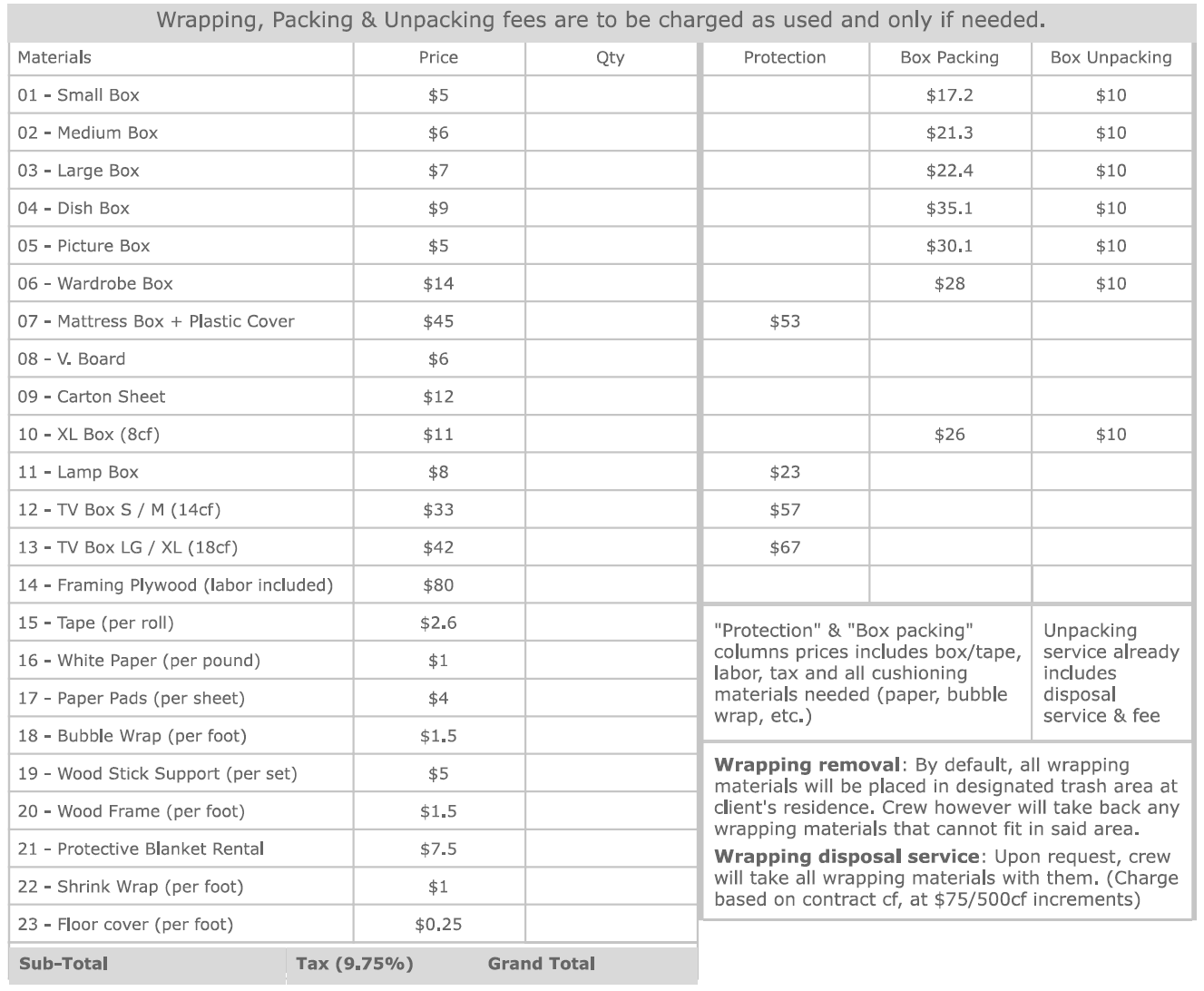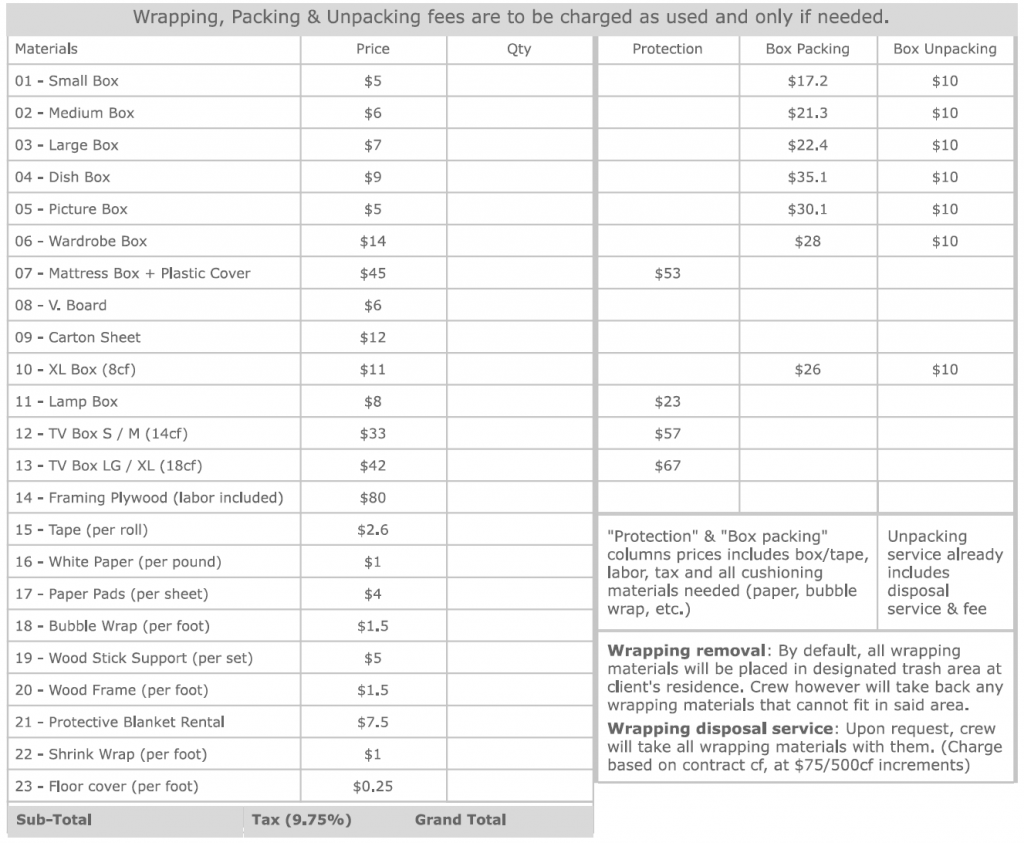 Rights and Responsibilities
Credit Card Agreement
Arbitration Program
Terms and Conditions
Delivery Policies
Storage Policies
Potential Charges
Payment Policy & Important Info
Third Party Instructions

Back to CNYX Policies Main Page