Tips For Settling Into A New City
Doing a long distance move from San Francisco to New York is an exciting move, one that will take you to another of the worlds most famous cities. To help you transition and settle into this new city, we provide some tips to guide you through the early stages of arriving in New York.
Go out and explore
New York City is a great city to explore, its full of things to discover and is one of the best cities in the United States where it can all be done on foot. You can start locally in your neighborhood, see where the nearest convenient store is located, where to grab coffee, how to get to the subway, and along the way, your bound to find some hidden gems! The more you go out to explore, you'll start to recognize people that you see regularly. After you've settled in a bit, you can then venture further and take bigger adventures in and around New York.
Learn the transportation system
Like San Francisco, New York has a great public transportation system. If you haven't already used the subway or bus, then it's a good idea to get yourself a map of the city and download an app such as mapway to help you get around.
 Join local discussion groups
Online community sites such as Nextdoor and facebook can be a good way of finding out information and recommendations for professional services, such as an electrician or other service provider local to New York.  Often, there is a discussion board where you can ask questions and see people's responses. Facebook is more of a social platform where you can find different groups to join. Through these groups you can find activities and social events that might suit your interests.
Do you have any contacts in New York?
Nowadays, with access to a variety of social networks that keep people connected, it's very possible that you might already know people in New York. Look through your contacts and spread the word that you have just moved to the city. New connections could come through mutual friends or colleagues.
Accept invitations
Through your work, you might receive invitations to join your colleagues for an after work drink, a meal, or some other event. Accepting these invitations is an opportunity to get out, see New York and make new connections. If you have children, often you'll meet other parents through your kids. It could be through connections from school, the playground, a birthday party or some other way. Children have a natural ability to make new friends and moving from SF to NYC will only add to their circle of friends.
Unpack
Once the movers from San Francisco to New York have delivered your belongings to your new home in New York, get things unpacked. With your home set up, you'll feel a lot more comfortable and have more time to focus on settling into your new city.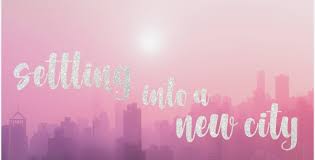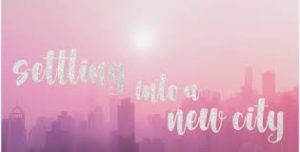 Doctors, dentists and other healthcare services
Settling into a new city also means finding, and registering with new healthcare providers. While you're still in San Francisco, during the planning process of your move, it's a good idea to spend some time researching doctors, dentist etc. in New York. If you already know which part of town you'll be moving to, this can make things easier. Remember to get a copy of your medical records from current doctors in San Francisco, as you will need to provide these to your new doctors in New York.
Allow yourself time to settle into your new city
Moving from San Francisco to New York is a big change. Allow yourself and your family the time you all need to settle in and find your place in the city. This could be different for each family member. If any of you had hobbies or interests in San Francisco, consider continuing them in New York, this could help you to settle in while at the same time make new connections.
Recommended reading
Moving East To New York City
Unpacking Your Home After The Move
How To Make Your New Home Feel Like Home