Moving From SF to NYC - How Much to Tip Movers?
Tipping movers (gratuity) is a sign of appreciation, an acknowledgement of a job well done. The moving industry, like other businesses, provides their customers with a service. If you are happy with the quality of service your long distance movers San Francisco to New York have provided, then tipping the moving crew shows your gratitude, hence the name "gratuity".
Much like any job within the service industry, those providing long distance moves qualify as service industry workers, and these folks depend on tips for a significant portion of their livelihood. Most movers work long hours, and the work is difficult. This is essential information to remember as you are compiling your budget for your upcoming long-distance moves.
Are you required to tip your movers?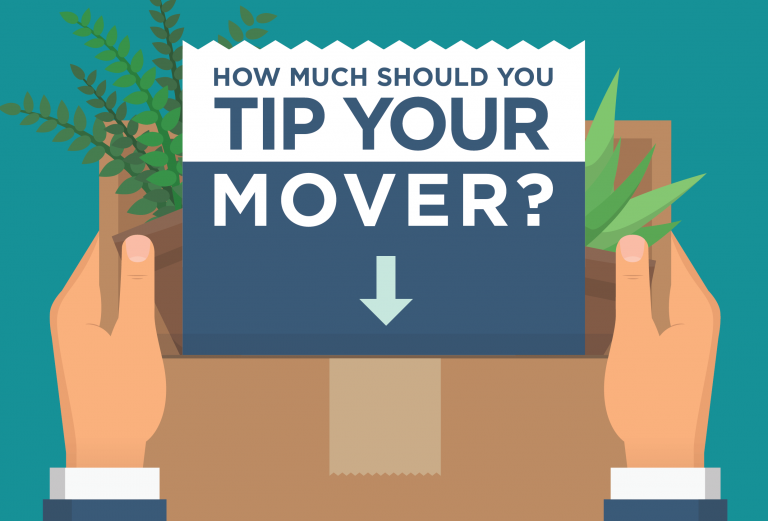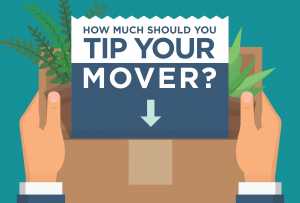 You are never required to tip your movers. If you have not had a good experience with your crew, you are not obligated to give them a monetary tip. Never feel pressured into giving a tip. For a cross country move, you will have two separate moving crews, one in San Francisco and one in New York City. If only one crew provided a satisfactory service, final tip the movers respectively.
When you tip movers, it is for the crew who has professionally worked hard to pack, move and lift your belongings. If for any reason you are not happy with the actual professional moving company, make sure you're able to give the tip directly to the moving crews.
Moving cross country is an exceedingly difficult and involved procedure, with the moving process usually involving several days. Remember that this is a professional moving team that has provided service and figure your tip accordingly. They will be most appreciative of that cash tip you place in their hand!
When deciding whether to tip movers, pay attention to some of the below attributes.
• Was the moving crew on time?
• Were the movers friendly?
• Was there heavy lifting incolve?
• Did the movers take care of your belongings?
• Were provisions taken to avoid damage?
• Were the movers had a flights of stairs?
• What was the difficulty involved in the move?
• What were your total moving costs?
• Was it a good service?
• Were your movers helpful?
Professional movers will work hard to provide the best moving experience for their clients. They train their moving crews to be efficient, courteous, helpful, and at all times to take care of the customer's belongings and property throughout the move from San Francisco to New York. These are the qualities of reputable movers. And if performed well, tipping shows recognition of the service provided.
How much should I tip movers for a long distance movers?
For long distance Moving SF to NYC, you can tip long distance movers (or when you tip local movers) in one of two ways, either a percentage, or a set amount. Remember, you will be tipping twice, the moving crew in San Francisco and the crew delivering your belongings in New York City. Calculate upfront how much do you tip.
Keep in mind that long distance moves are much more involved than your average local move. Any difficulty or challenge related to the move multiplies almost exponentially as a result. The moving industry runs on qualifications and experience, and those who perform these tasks need to be properly compensated above and beyond the call.
Percentage – Between 5-10% of your total bill is a standard tip amount. This amount would be divided between both the moving crews in San Francisco and the crew in New York City. The percentage you tip would depend on the service received. For outstanding service, you might want to tip on the higher end of the 5-10%.
Set amount - $20 - $50 per mover, per day is standard. For both moving crews. Again, if one mover, or moving crew provided exceptional service, they went above and beyond, then tip accordingly.
Make sure to check that your moving company is not adding a service charge to your final and total bill. A service charge would cover tipping the moving crews.
You can either give each crew member a tip individually (per person), which allows you to give based on the individual's performance. Alternatively, you can give the foreman (the head crew member) the total dollar amount to be shared among the moving team.
Tipping your movers with a large sum, lets them know that the service you received was exceptional.
Other ways you can show appreciation
Even though this is a business transaction, it is always important to show your appreciation for the moving providers working for you, even if it is only a small, half day project, or if you are moving cross country. The providers are responsible for heavy furniture items such as living room or bedroom furniture, as well as fragile items requiring specialized packing and care throughout the trip to your new home.
Giving a tip in the form of money is usually done at the end of the day, or once the moving truck has been loaded, or unloaded. In addition to tipping, there are other ways of showing appreciation to the movers.
• Provide drinks. These should be greatly appropriated, cold drinks in summer, warm drinks during the cooler months.
• Provide light snacks
• If you have a big move that will take a full day, or more than a day, provide meals for the movers.
• Give a positive review online, for both the moving company and the moving team.
If you have old furniture that you are not planning on taking to your new location, consider asking the move foreman if anyone would like to have it. Sometimes one of the movers will take it home for themselves, and if not, perhaps they can donate it or drop it in the trash for you.
Always point out the bathroom at the location you are moving from as well as the one you are moving to. It is always awkward in a stranger's house, so knowing the location as well as having permission to utilize it is a wonderful way to show your appreciation!
Knowing in advance the protocol for tipping movers can be very helpful. It can give you time deciding how much should you tip your movers to show your appreciation, and how much you can expect to tip, based upon your given estimate. Knowing what you want to give your movers, prepares you to have enough cash tips on moving day.
While tipping your movers is not required, it is something that we recommend if they provided service that was above and beyond the call. Similar to the manner in which you would tip a barista or a hair stylist who did an excellent job, you should want to properly compensate your long-distance moving providers for taking proper care of your belongings over the long haul.
Recommended Reading
Should I Tip My Movers
Moving Long Distance to New York