Moving From San Francisco To New York Tips
Relocating long distance can sometimes mean having to move in a hurry. If your move from San Francisco to New York is a speedy move, taking place in one or two weeks, you are going to have to act fast and efficiently. You need to focus on being organized while at the same time organizing the logistical aspect of the move, from packing your boxes to booking your pick up. For a successful move at such short notice, follow these essential tips.
Steps For Moving and Packing In A Hurry
 Organization tips
 Create a moving binder – As soon as it has been established you are moving long distance to New York, create a digital moving binder. You will be in contact with different moving companies, and collecting estimates. There will be a lot of paperwork and communication to manage, most of which will be digital. You might receive hard copies, especially on the day of pick up and delivery, having a physical folder in addition to a digital folder is a good idea. Due to the time frame of your move, it's vital that you can access any piece of information immediately.
Moving checklist – For a successful move to happen with little time, prepare a list of tasks to complete. Depending on the time frame of your move, you might be creating your moving checklist while already coordinating the move. Give yourself a timeline to complete each task, this will help keep you on track and remain relaxed. Include everything that needs to be done in both San Francisco and in New York, ready for your arrival and the arrival of your belongings. For convenience, consider an organization app, such as: Moving Checklist, Fantastical, or Wunderlist, allowing you to organize from anywhere.
Transporting your belongings – Will you hire movers from San Francisco to New York to transport your belongings, or do a DIY move and move your own items? This decision cannot wait. Depending on the size and time frame of your move, hiring a professional long distance moving company might be the better choice. They can take care of all your moving needs, including packing your home in San Francisco and unpacking once your delivery arrives in New York. Whatever you decide, or are considering, get estimates immediately, you need to get a move date booked.
How to choose a moving company in a hurry – Choose your moving company wisely; don't rush to commit to the first company that can fit you in, or the company that provides the lowest quote. Take the same steps you would, if you had more time, just quicker. It's important that you research, do background checks and read reviews on any long distance moving company you are receiving estimates from and considering hiring. The Better Business Bureau and the Federal Motor Carrier Safety Administration are two organizations where you can check if a moving company is reputable, licensed and insured.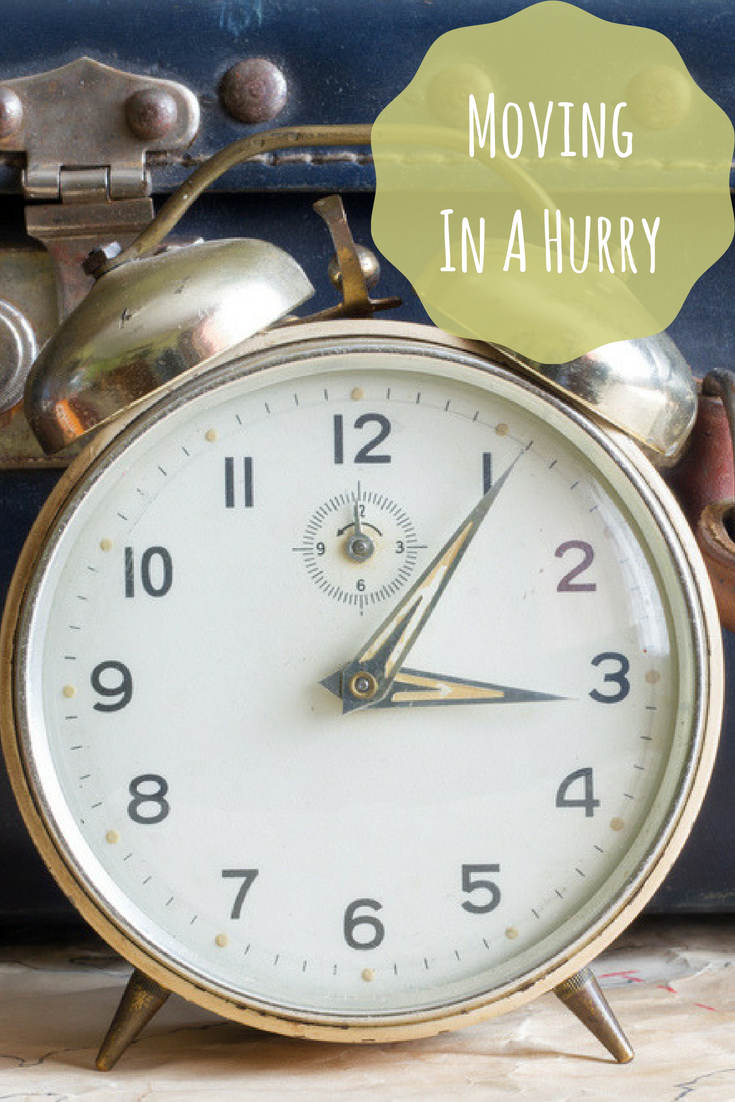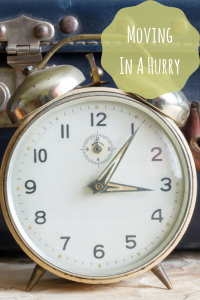 Packing Tips
Packing for your upcoming move to New York can be achieved quickly and efficiently by following some simple tips.
Organize – Before you pack your boxes, go through your belongings and get rid of anything that is no longer used. You will have fewer items to pack, speeding up the process and making unpacking easier and quicker once you arrive at your new home in New York.
Supplies – Ordering packing supplies online will save you valuable time. You'll want to make sure you have everything you need so packing is finished on time before the movers arrive. If your movers from San Francisco to New York will do the packing in addition to transporting your belongings, they will provide all the packing materials.
Packing your boxes –Packing room by room is a productive way of checking off tasks as completed and seeing the progress.  For tips on how to pack, check out these How To Pack Videos
First day essentials – You will need some essentials those first days in New York. Make sure to pack these items in a separate box and ship separately, or have it unloaded off the truck first. What you pack in this box will of course depend on where you will be living in New York, whether you go straight to your new home, move into temporary accommodation, or will be staying with family.
What if my move takes place in under a week?
 Ideally, for a long distance move from San Francisco to New York, you will have at least 6-8 weeks to plan and prepare. However, some situations require moving at a moments notice. If this is the case, trust that it will all come together by following these tips. If you have friends and family close by, call on them for assistance.
Recommended reading
How To Choose A Moving Company
First Day Essentials
Important Moving Documents And Forms