Moving From New York City to San Francisco
Relocating across the country can be an exhilarating experience. Among the buzz of moving to San Francisco, the "Golden City" there are many practical aspects that need to be taken care of, including hiring movers from NYC to San Francisco. Here we look at some red flags to pay attention to, so that your long distance moving experience will be a good one.
Company information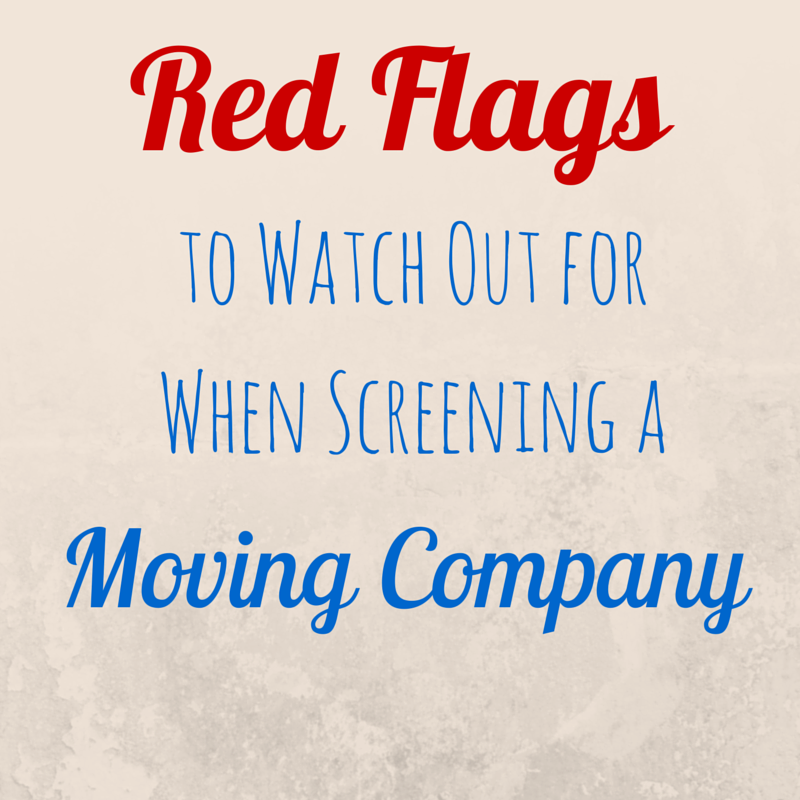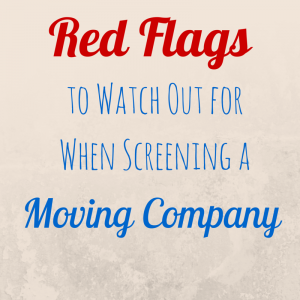 Before hiring any moving company to transport your belongings from New York City to San Francisco, you will need to do some research. This can easily be done through an online search. A reputable moving company will have a professional website which will include their basic contact information. This information will also be accessible through other professional websites, such as the Better Business Bureau. If there is any difficulty locating this basic information, or a moving company does not have a physical address, it is a red flag that this company should be avoided.
Another vital piece of company information that should be clearly visible on the website is the companies DOT number. It is a requirement that all moving companies are registered with the US Department of Transportation. If there is no DOT number, or the moving company is unable to provide you this information, consider this a red flag.
Online reviews
Reviewing moving companies is a very important part of choosing a reputable company. Moving from NYC to SF is a long distance move and your belongings will be in transit for a period of time. You will want to make sure the company you choose has a good online reputation. Hearing what experiences past customers have had can provide valuable information.
Can reviews provide accurate information?
Reading online reviews can be very helpful when determining whether to hire a moving company or not. Pay extra attention to any company that has a large number of either positive or negative reviews. To find out the accuracy of these reviews, check on multiple sites to see if people are saying the same things about their experiences with a specific company. Make sure the company being reviewed does actually move from New York to San Francisco. To check company rating and if any complaints have been filed, visit the BBB (Better Business Bureau), one of the most trusted sites for reviewing companies.
Ask questions
Once you have done your research on movers from NYC to San Francisco, have addresses and DOT numbers for potential moving companies, and read reviews, the next step is to contact the companies and interview them. This can be done over the phone initially by asking questions. If you feel confident with the answers, the next step would be to meet with a company representative. An example of some questions to ask would be:
1. How does your pricing work for a long distance move?
2. What services are included?
3. How do you protect items?
4. Do you provide insurance?
5. How long will the move take?
6. Do you use subcontractors?
7. What are the payment methods?
What other things are considered a red flag?
Estimates – If you receive an estimate that is considerably lower than all the others, be cautious. Even if the moving company is genuine, additional charges could be added come moving day, or while your items are in transit with the moving company, increasing the cost of your move..
Deposit – Avoid any moving company that asks for a large deposit to book your move.
Payments – A moving company that will only accept cash is to be avoided. A reputable moving company will accept payment via credit card, cashiers check, in addition to cash.
Bill of lading – Do not sign blank pages on your Bill of Lading. This is your contract and no reputable moving company will ask you to sign blank pages.
Rights and responsibilities – Any moving company that is being considered to transport your belongings, is required to give you a booklet outlining your Rights and Responsibilities. If you have not been given this booklet by any of the companies, consider this a red flag.
Recommended reading