How to Pack and Move Fragile Items
When preparing for a long distance cross country move from LA to New York, one of the most important things to take into consideration during the planning and estimate process, is how your fragile pieces of furniture and belongings will be packed and moved, so that they arrive undamaged to your new home in New York.
Hire professional movers from Los Angeles to New York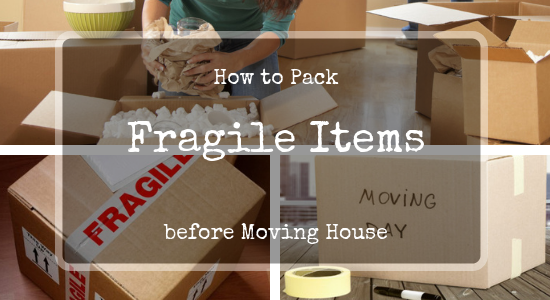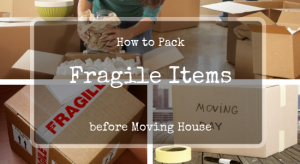 Moving professionals are trained, experienced and knowledgeable when it comes to packing and moving fragile items and furniture. It is highly recommended to hire one of the long distance moving companies in Los Angeles to pack and move your fragile items. They have all the necessary supplies, including any specialty packaging that might be needed. In addition to packing materials, they also have essential tools and equipment, making the packing and moving process much easier and more efficient.
If you have hired a professional moving company to transport your belongings to New York, but will be doing the packing yourself, you'll want to spend some time planning how to pack and prepare your items for the move from California to New York. Special attention will need to be taken for your fragile items, ensuring they will be packed and moved safely. Check out these simple organization and packing tips for moving your fragile items.
Take inventory of your fragile items
Go through your home and take inventory of all the fragile pieces of furniture and fragile items that you plan to move from Los Angeles to New York. This will make it easy to see what you have and what packing supplies you will need. While you're taking inventory, bear in mind sizes of any furniture pieces. Homes in New York are generally smaller than they are in Los Angeles, which would mean that it might not be possible to move some of these pieces with you.
Packing
 Once it has been determined which fragile items you'll be moving, you are now ready to begin the packing process and get your packing supplies. First, a good idea would be to watch some Packing videos so that you know how to pack and protect items that will be travelling across the country from Los Angeles to New York.
Packing supplies
 For fragile household items, you'll need:
Cardboard boxes of various sizes
Packing paper (newspaper can also be used)
Packaging fillers – peanuts, bubble wrap, air pillows, or recycled paper shred
Tape
Markers
For fragile furniture items, you'll need:
Specialty tools
Shrink-wrap
Bubble wrap
Ziploc bags
Protective blankets
Tape
Markers
Pack carefully
 Taking the time to wrap your fragile items, and box the smaller pieces, so that they are secure and protected is crucial to reducing any potential damage to your belongings while their in transit.
For your fragile pieces of furniture, make sure to empty any drawers so that there is no extra weight, and when possible detach legs, doors, or shelves and wrap them carefully with your protective packing supplies.
 Many moving companies offer both full and partial packing services. If you decide that you would actually like help with the packing of your fragile items, its good to know you can call in the professionals.
Do items need to be labeled?
 It is very important that your belongings are labeled, especially your fragile items. You might want these boxes, or pieces of furniture to be unloaded and delivered, or placed in your new home first. With a labeling system in place, you and the moving company, in both Los Angeles and New York will be able to locate your fragile items quickly.
What is the best way to move fragile items?
 The best way to move fragile items, is slowly and carefully, and not to do it alone. If you're hiring a professional moving company to transport your belongings, they will do all the heavy lifting, loading and unloading. They are trained to handle fragile items and know how to maneuver in any given situation, such as a five-floor walk up in New York. If you're doing it alone, either hire help, or get the help from friends in both Los Angeles and New York. You're going to need assistance to move, load and unload your fragile items.
Recommended reading
 Your Guide To Packing
Gathering Packing Supplies
Proper Lifting Techniques