Moving from New York to California, what an adventure!
From the East coast to the laidback West coast. To help you transition into this new Californian lifestyle, we show you how you can achieve a stress less move, while getting everything done and ready on time.
Prepare and organize
The number one tip to having a stress less move is to be organized and prepared.
Give yourself time - Having time to thoroughly plan, prepare and organize your upcoming move to California from New York allows you to coordinate the move in a relaxed manner. For a long distance cross country move, having at least eight weeks preparation time is advised, however, 6 – 8 weeks gives you enough time to arrange a stress less move from New York to California.
If you have more than eight weeks, start early preparations and gathering information so that once the ball starts rolling, you're ready to go.
Prepare a checklist – Having a checklist lets you see what needs to get done. Once a task has been completed, you can put a checkmark next to it and move on to the next thing on the list. Being able to see the progress of your upcoming move from NY to California helps to be stress free during the moving preparations.
What should be included on the checklist? - Depending on the time frame of your move, start with the most important tasks. Use the attached moving checklist as a guide.
Hire a moving company - Knowing that you have a professional moving company to transport your belongings will provide security that your items are in the hands of a trusted company. This will allow you to focus on other aspects of getting ready for the big move. To find reputable long distance movers that move between New York and California, do your research! Read reviews, ask friends, family and colleagues for recommendations, and check online sites such as the Department of Transportation to ensure any company you are considering is licensed and insured.
One room at a time – Going through your belongings and only moving what is important is a great way of having a stress less move. To keep it simple and organized, go one room at a time. While sorting through your belongings, consider if the item will be suitable in California. Once you have decluttered your home, you can then begin packing.
Get your packing supplies – Before you start packing, make sure you have everything you need to pack efficiently and keep things moving. Having to stop packing mid way to pick up additional supplies or wait for supplies to be delivered can hold up the process. If however you do need to put packing on hold, use the time to prepare the items to be boxed. This could include wrapping items individually, making organized piles of clothing, linens, books etc… so that when the extra supplies arrive, you are relaxed and can have those items packed in a very short time.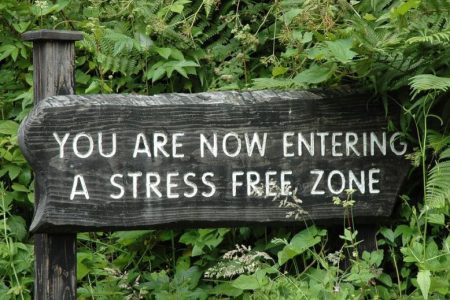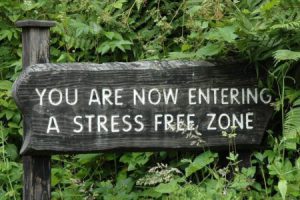 Take inventory – As you pack your boxes and prepare furniture, take inventory and number each box. List items that are going into each box. For smaller items, each item doesn't need to be listed. You can create a category, for example: office supplies. Once your items have been delivered in California and you begin unpacking, you'll be thankful you know what items are in which boxes.
Take care of yourself and your family
Remaining healthy during the moving process is essential.
Rest – There is a lot to think about and a lot of physical work that can come with moving to a new home. Even more so for a long distance move from New York to California. To feel relaxed throughout the moving process it's vital that you and your family get enough rest. This will reduce any potential injury, and enable everyone to be productive.
Stay healthy – In addition to getting enough rest, eating well and regular exercise is also great for having a stressless move. If you have a regular exercise schedule, keep to this routine. Alternatively, going out for walks periodically will be beneficial.
Get assistance – If you need help with any aspect of the move, such as: packing, donation drops, help with the kids, or walking the dog, ask friends, family or hire the professionals.
Recommended reading
Moving Timeline
Packing Supplies And Materials For A Move
Moving To California