Screening Moving Companies - Part 4
Inventory List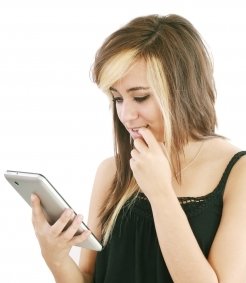 If time is of the essence and you choose to prepare your own inventory list and then send it to various moving companies for a quote, you must do your job well and create an inventory list that will reflect the actual size of your move.
Do not try to drop out items just to make your list seem smaller. This list will have no holding in reality and you will still pay for the amount of items you actually have and need transported.
An accurate inventory list is not only important to determine the cost of your move but to allow your moving company to be well prepared for your move. This means that if you provide your moving company with accurate information, they will be able to do their job assigning the right sized moving truck and crew.
Your inventory list does not have to be a hundred percent accurate. Your moving company knows that and is ready for reasonable margins. It will be wise to be ready for these margins financially too.
Additional Inquiries
As you start receiving price quotes and estimates from the moving companies on your shortlist, don't look only into the price. Be sure to consider all factors when narrowing down the options and choosing a company.
Look at the services offered for the price quoted. It is very likely that some of the higher quotes you will get will include additional services and many times it may be more cost effective to pay a little more and get much more services.
Learn about the company's experience. Ask your mover how long they've been in business and learn about their experience providing the services you need.
Ask about insurance coverage and the process of claims filing. Never hire a moving company that doesn't have adequate insurance.
Be sure to get your quote in writing and to make sure that you completely understand how it works. If you have question, call the company and clear them. Read the small print!
It is also recommended to know how many crew members will be assigned to your move. This will allow you to estimate the time it will take to load and unload your goods. If there are stairs involved in your move, a four men crew is ideal as the crew can divide to two pairs allowing constant movement in and out of your home.
This article is provided California New York Express as part of the company's comprehensive Service Pledge. We, at California New York Express, believe that a smooth move starts with education and understanding of the services provided.
California New York Express is a leading moving company, providing superior coast to coast relocation services since 1995. For more information, please feel free to contact us.