Screening Moving Companies - Part 3
Recommendations and Referrals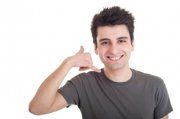 One of the most recommended ways to find a reliable moving company is to get a referral. If you know a friend or a relative that moved recently, ask them about their moving experience and if the have a positive opinion on the company they hired, ask for the number and request an estimate. Be sure to mention your referrer.
If you cannot get a referral, be sure to check what other customers of the moving company you consider, think about the company. Ask to speak with former customers and/or ask to see testimonials. It is very common nowadays for moving companies to post their testimonials on the company's website.
Referrals and recommendations are not a safe enough ground to hire a moving company. The fact that a moving company performed a local move for a relative, does not mean the company specializes in long distance moves as well. Be sure to check the company and learn its services before hiring it.
Associations
Another important factor of selecting a moving company is to check the company's governing authority. Whether you choose your company from a directory book, from a referral, or from an online search, it is smart to choose a moving company that is associated with a larger firm name.
For example: a company that is a local branch of a nationwide network has the advantage of working under additional firm rules and regulations. Another good idea is to hire a company, associated with the American Moving and Storage Association.
Comparing Moving Quotes
As you start collecting quotes from various moving companies, you will learn that there is a wide variety of costs, services and types of pricing. While some companies charge by the volume of your household, other charge by weight, and some charge on a per-item basis. These different methods will lead to various prices.
There are two ways to compare pricing and services:
Invite a representative from each company to survey your household move and ask a quote based on the inventory list. This method is great if you have the time to put into that. Another advantage of this method is the fact that you can learn a lot about the company simply judging by its representatives attitude and aptitude.
If time is the essence, you can shorten up this process and ask to be emailed with a quote. The best way to do that is to prepare your inventory list. Simply create a descriptive list of your items and send it to your considered moving companies. This will allow you to get the quotes, based on an identical list of items and to properly compare.
This article is provided California New York Express as part of the company's comprehensive Service Pledge. We, at California New York Express, believe that a smooth move starts with education and understanding of the services provided.
California New York Express is a leading moving company, providing superior coast to coast relocation services since 1995. For more information, please feel free to contact us.