Moving with Children - Part 2
As described in the first part of this article, keeping your children involved in the move process is important. The level of involvement depends, obviously, on their age and ability to take part in the different tasks.
Children Can Help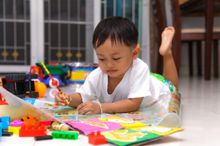 When you first talk with your children about the upcoming move make sure to let them know they can help. Explain to them that the move is na family event and that everyone will be part of it. Having your kids take part of the move will also help them get ready for it. Be sure to appreciate their contributions.
Share the Plan
Like you, your kids need time to get used to the idea of moving. Give your children a timetable and explain how the move will work. Explain where you are in terms of finding a new home and how they can be involved in the process.
Let them know that their ideas are welcome, even if you can't always act on them. Kids must know that their feelings and opinions respected.
Highlight Their Benefits
When you share your move plans with your kids, be sure to highlight what they will benefit from the move. For example, don't just tell them that you got a better job in the new destination; tell them more about what they care about. "we are moving to Los Angeles, it is close to Disneyland" or "we are moving to new york, we will be closer to grandpa".
Draw a Calming Picture
Children might react badly to extreme changes. Try to point out the things that you know will be basically the same in their new home and community. Provide your kids with a stable ground by telling them what is going to stay the same.
Make sure they understand that their favorite belongings will go with them, that they can keep going to their favorite after school activities.
Recommended Reading
Moving with Children - Part 1
Moving with Children - Part 3