Moving Long Distance
If you are planning a long distance move, you will almost certainly need to contact a long distance moving company to help you with your moving needs. A long distance moving company will be able to help you by doing most of the work to relocate your belongings to your new home. There are, however, a few things you need to consider doing before the movers arrive.
The first thing is to get your valuables ready for long distance moving. If you have any items that can break easily, you should pack them more carefully such as clocks, glassware, antiques etc. Packing these items to your standard will avoid having them broke or damaged along the way.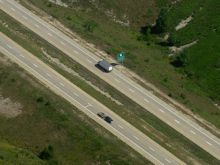 Next thing to do before moving long distance is to unplug all of your appliances such as your washer, dryer, stove etc. This will save the moving crew time once they arrive. For chandeliers and ceiling fans, you will need to take them down. Keep in mind that movers are not qualified to work with electrical items and may have to call in additional help like an electrician to remove them professionally. This would end up costing you additional money so try to take care of this task beforehand.
Check the condition of all your items including furniture and other items. If there is any damage, keep a detailed record of any write down if they have any marks or scratches. This will allow you to keep track of any new damage to your belongings and will give you proof to provide to the moving company should any issues arise.
If you enjoy reading books and own many of them, you may want to consider moving some of these books yourself. Most moving companies charge by weight, and if you have many heavy boxes of books it will begin to add a hefty cost to your move. Shipping them by mail might actually save you money in the end.
These are a few things to consider before moving long distance. By taking the time to to do some of these things yourself, you can end up saving money and time when moving. However, there are some things that should be left to a professional moving company, which can help you to get your belongings moved and relocated in good condition.