Moving Your Vehicle - Part 3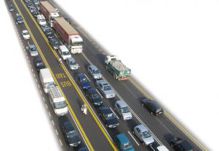 While the second part of this moving-a-vehicle in-depth, covered the options, available to you when choosing to hire a professional car transporter, this part will cover additional aspects you need to consider when planning a car move.
Proper Insurance
Your Personal Car Insurance
While many insurance providers include coverage for a vehicle in transit, not all insurance companies provide this coverage. Verify your coverage. Contact your insurance company or insurance agent and ask if you are covered and if so what the coverage is.
Carrier Insurance
While in transit, your car should be insured by your car carrier against damage and theft. When requesting quotes, request a copy of your car shipper's insurance policy. Be sure to do so before you finalize your car transport and check to see if there is any deductible.
Please Note: while some customers remove all personal items from their car when it is shipped, others use the car space to transport some personal belongings to minimize their move content and by that save money on the move. Depending on your personal car insurance policy, these items may not be covered. Auto shipping companies do not cover damage to personal items left in the transported vehicle.
Scheduling
A careful schedule plan will help setting realistic delivery goals and expectations. Pick-up and delivery dates are usually estimates and although some companies can guarantee delivery dates, the service is usually very expensive.
While there are many unforeseen factors that may force a delay such as mechanical breakdowns, traffic, and weather, the biggest delays are caused by customers whom you share the trailer with.
Car shippers, unlike other ground carriers such as UPS and FedEx, are dependent on customers' schedule. Whenever a customer fails to show up on time for pickup, changes a pick-up or drop off locations or schedule, at the last minute, a delay is caused in picking up or delivering other vehicles.
As you get quotes, be sure to address scheduling issues. Try to understand what are the company's standard delivery times, for a typical move between your origin and destination.
Another helpful tip is to request testimonials from the company or referrals from friends and relatives who shipped a car before. This will give you at least one reliable, unbiased opinion.
Recommended Reading
Moving Your Vehicle – Part 1
Moving Your Vehicle – Part 2
Moving Your Vehicle – Part 4