Moving Your Vehicle - Part 1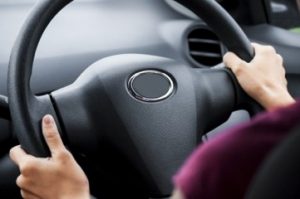 If you plan a long distance move and own a car, you are probably dealing with the common question: should I drive my car to the destination or should hire a car transporter that will move my car for me?
Driving Your Car to Your Destination
Driving your car to the destination has a few advantages:
Save money
In many cases driving your car to the destination will end up being cheaper than transporting it.
Control Your Schedule
Another important advantage of driving your car to your destination is the fact that you always have your car with you. This means you will not have to be apart from your car for the first days of arrival at your destination.You can consider this advantage as an addition saving as you won't need to rent a car for the time your car is being  transported.
Transporting Your Car to Your Destination
Hiring Car Movers to transport your vehicle has some important advantages as well:
Preserving Value
One of the most important factors of transporting your car is the fact that you get to preserve your car's value. Many long distance moves, especially coast to coast relocation, will add many miles to your car.In many cases this means that the car's value is decreasing and that you might need expensive repairs after driving so many miles in a short time period. This fact is even more true if you lease a car and your miles are limited.
No Driving
If you are planning a long distance move, driving can become a hard tiring task. If you are not used to long drives, this may even affect your health. Many report show that driving many hours may increase the pressure on your lower back, leading to back pains.
Trip Costs
If you choose to hire a car mover to transport your car, you can save more as you will not need to spend money on trip cost such as, food, lodging, and fuel. If you drive to your destination with your family, these costs can be even more expensive.
Recommended Reading
Moving Your Vehicle – Part 2
Moving Your Vehicle – Part 3
Moving Your Vehicle – Part 4