What Hotels to Stay in When Moving to New York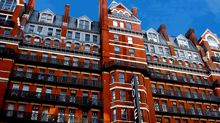 One of the problems you may encounter when moving to New York or anywhere else is not being able to settle in during the first day. Typically, you will be left with a still chaotic apartment or house, sometimes with even no bed to sleep on yet. Fortunately for you that you are moving to the Big Apple, there are a number of hotels where you can spend the night and get a good rest.
When you plan to stay in a hotel during the process of moving in to New York, you basically have two choices; either you go cheap or historical. New York isn't exactly the right place to find cheap hotels, but there are actually those located even in the Manhattan district which will offer you a good bargain for a clean room.
The Newton Hotel on Broadway offers simple and clean rooms for just a reasonable price. You can even go for a much lower rate than standard if you don't mind sharing a bath. They are located near uptown museums so it can be easy to take a little day trip during your stay here. Restaurants and cafes also abound in this area so food is just within walking distance.
If you are moving to New York with your whole family, then the Regency Inn & Suites NY on West 34th Street is the best place to base in. They offer a reasonably good rate which includes complimentary breakfast, cable TV, hair dryers and even in-room coffeemakers. And if your family wishes to go on a day trip and explore NY, the majestic Empire State Building, Theater District and the Madison Square Garden are just nearby.
When you don't mind paying a little extra for hotel accommodation, historical hotels are the best place for you to stay in. There are a number of intimately linked hotels which features elegant and antique furnishings with a little bit of history. Hotel Chelsea on 23rd Street is one of these accommodations and features a warm welcoming lobby adorned with artwork. They feature both historic rooms and suites fitted with modern facilities.
The Inn at Irving Place on the other hand, offers two townhouses which dates backs to 1834. Staying at this accommodation will conjure a feeling of being in a small London Hotel. Afternoon tea is served here in traditional style, with pastries. The twelve guest rooms feature tall windows, high ceilings and antique/reproduction furniture. Modern facilities are also available and include cable TVs with CD players.
One way of reducing stress related to settling in to your new apartment or home in the Big Apple is staying at a hotel during the night. There are plenty of hotels available in this city and you have the choice of going for cheap or stylish accommodations. But no matter what type of hotel you stay in, it is best to consider its location. If you want to go on short day trips, it is best to choose one that is near tourist's spots.