New York Apartment Pricing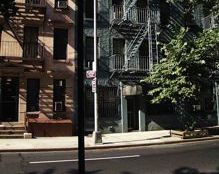 While New York City technically is not the capital of the great state of New York, it certainly does seem that way. New York City takes up three hundred square miles and is home to nearly nine million people.

If you are moving to New York City, you should be prepared for the high cost of living. If you are lucky enough to find an apartment that is vacant, prices are 300% higher than any other city in the country, and still people move to New York every day.
There are so many people looking to rent an apartment that it can sometimes be hard to find by one vacant and in your price range. Right now is a landlord's market, however, with a little patience and persistence you can find apartment rentals with the average price around $1,600 monthly while utilities would cost roughly $190 per month.
You will find that there are many reasons why renting an apartment in New York is costs so much, the first being available space. There are only so many apartments that can be rented and not much space for new ones.
After moving to New York, you will most likely find that the quality of life is great. The city is packed with vast museums, parks, and art centers. And it is no secret that some of the most famous and important people in the world not only frequently visit New York, but also live there either part time or full time. It is not unusual to run into someone famous walking down 5th Ave.
Manhattan, New York is a melting pot of different nationalities and is an extremely ethnically diverse city. You can find apartments in neighborhoods like Harlem, Spanish Harlem, Little Italy and China Town. Wile the cost of living in some of these neighborhoods can be slightly higher, the center of an international neighborhood can certainly be an amazing experience.
Once you have moved to New York it is important to consider the other costs of living in the Big Apple. One item you may end up saving on is an automobile. It can be challenging to own a car in the city and the extra expense for keeping it stored can be quite a lot.
New York is a leader in many industries such as fashion, banking, printing & publishing and entertainment, so while the cost of living is high, the industries in the city usually allow for good opportunity.