Fun and Unique Day Trips in Los Angeles for the Whole Family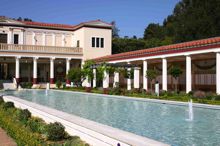 Los Angeles is a place that has a lot of things to give such that you might want to tryout a number of the city's beautiful places on a day trip. From destinations that are great for family adventures to humanistic destinations and pristine beaches, the following are just some of the interesting places to visit on a Los Angeles day trip.
Fun for the Whole Family
When in Los Angeles with your family, there is always a new interesting place to visit for everyone to enjoy. You can take your family to discover the wonders of the sea and the underwater world and still enjoy many amazing things at the Aquarium of the Pacific.
Or, you can find out for yourself how you can stay on amusement rides and out of the lines with Disneyland With No Wait. You can try to see the Getty Villa and Museum, Redondo Beach, Queen Mary, and Universal Studios. Universal Studios is a truly amazing theme park with great rides and a cool movie theme.
The Humanities and the World of the Unusual
For people who are interested in science and the indescribable world of the unusual, as well as the humanities like arts and architecture, here are a must for you.
The California Museum of Science is California's best hands-on science museum which will allow you to explore the many great things about science.
For music lovers, an audio tour at the Disney Concert Hall is a must. This place is more than just your average symphony hall as it opens its doors day and day out. Folks who want to feel prehistoric life come to life, La Brea Tar Pits showcase mammoths, dire wolves, and sabre-toothed tigers.
Political fans of former President Ronald Reagan and President Richard Nixon will find the libraries dedicated to these two presidents a must-see. The Reagan Library in Simi Valley houses very thorough and wide-ranging exhibits about the Reagan presidency complete with an authentic, retired Air Force One on display. The Nixon Library allows you to learn more about the man than what you may already know about him.
If libraries are boring for you, then perhaps a trip to Warner Bros. Studios in Burbank might be a stimulating idea. Get in touch with your favorite travel agent for a weekday tour in one of Hollywood's largest working studios.
Other humanities-inspired destinations in Los Angeles include the LA Conservancy Tours Frank Lloyd Wright Sites, and the Gamble House.
Fun and Frolic
Los Angeles is not only home to the entertainment industry but also to many outdoor activities like hiking, biking, and water play. Griffith Park offers many outdoor activities in its many paths and trails. Riding a bicycle on the beach front of the clear blue waters of Venice Beach with Perry's Cafe Bicycle Tours is a must for visitors of LA. And for people who have not ridden on a Segway before, now is the time to enjoy the excitement with Segwow Segway Tours.
The many day trip attractions of Los Angeles have been the lure for a steady inflow of tourists and local patrons alike. This is why Los Angeles remains one of the world's top tourist destinations.