Creating Space For Art
If you enjoy art and have a number of artistic pieces in your home, pieces that you will naturally want to take with you when you make your long distance move, creating a space for your art in your new home is something that needs to be thought through and planned for.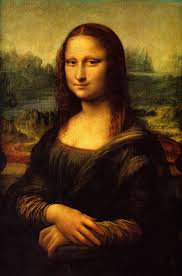 Throw away what you no longer want. Sometimes art just has a shelf life when it comes to our passion or interest. If a piece no longer does it for you, then sell it or give it away. Sometimes bringing new art into your home is like a breath of fresh air. When packing art, treat it with the care it deserves. Prints and posters should be properly framed and freestanding pieces such as statues or figurines should be cushioned to protect them from chips, or scratches.
Know how much wall and shelf space you will have in your new home before you buy anything. Then make your purchases to coincide with those dimensions. The last thing you need is something needlessly crowding your space.
Know the story behind the piece. Art is more fulfilling when you know why the artist created it. If possible, meet the artist personally. It will make owning the piece that much more rewarding,
Be careful when bringing your art home. Make sure it is properly prepared for the trip. Some art galleries will deliver, so take advantage of that service. That way if it gets broken, it's not on you!
Recommended Reading
How To Pack And Transport Art For A Move