After Your Move: Settling In - Part 1
Welcome to your new home. You have finally arrived to your new residence and you are ready to settle in. However, there are some tasks that must be completed as you move in to assure a smooth start in your new home.
Getting Ready for the Movers
To assure that your moving process ends as simple and smooth as it began, you will have to prepare for the movers arrival and be absolutely ready to accept your household goods.
Communication with Your Moving Company
If you didn't do so before your movers left, contact your moving company and provide them with your new phone number and all additional phone numbers where you can be reached while shipment is in transit and upon arrival.
Make Arrangements for an Easy Unload
Your mover will contact you 24 hours prior to expected delivery time. This is a sign for you to begin preparation for unloading. The easy it is for your movers to unload your goods into your new residence, the faster and cheaper will this process be.
Parking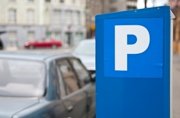 Depending on your new location, parking may and may not be a problem. Be sure to make all required arrangements ahead of time. These arrangements will prevent additional long carry charges that apply in case the distance from your residence to the truck exceeds the limit (usually 150 feet).
If you moved to California, parking should not be a problem. Simply make sure your street is wide enough to allow a truck access and that there are no restrictions for trucks traffic.
In New York, parking may be more difficult and you may need to reserve a spot the night before. Be sure to obtain any required permits if necessary.
Elevator
If your new home is located in a skyscraper, reserve the elevator for your move date to allow the movers to use it instead of the stairs.
Clean Your House
A fresh start is always pleasant. Clean your house thoroughly before your movers arrive with your household goods. That will allow you to place your furniture in clean rooms, your clothes in clean dressers, and your kitchenware in clean cabinets. In addition, it is much easier to clean your home when it is absolutely empty.
Plan Items Placement
Review your floor plan and plan item placements. That will help you to instruct the movers where to place furniture, appliances, and boxes. Keep in mind that the better you know where things suppose to go, the faster you will be able to get the unload process done.
A good plan will also help you determine final placement of items so you will not need to move them again yourself after the movers leave. Be available for the movers for instructions on where to place your furniture while unloading.
Recommended Reading
After Your Move: Settling In – Part 2