After Your Move: Settling In - Part 2
If you read the first part of this article, you are ready for the day your household goods arrive. However, there are some more tips you may find useful for.
Children
As offered before for your move day, for delivery day you have a few options for your children, depending on their age:
Babies and Infants
It is usually better to make arrangements for them to be out of the house, with relatives or friends. If you cannot arrange for them to be out of the house, arrange for them to be with a babysitter so your mind is free to deal with the movers.
Children 5 years and older
Your children can be productive, keep them involved and have them help unpacking on the delivery day.
Work With Your Moving Company
It is recommended to be at home on the delivery date to be able to instruct the movers and inspect your items. If you cannot be present while the truck is being unloaded, authorize a representative to accept delivery and pay the charges on your behalf. Be sure to let your moving company agent know who you authorized for that day.
By signing the inventory sheet, you are acknowledging the receipt of all items listed. In the unfortunate event of damage or loss to any of your items, document the damage and report to your moving company agent.
Unpacking
Unpacking is a standard service, offered by many moving companies. Talk with your agent to add this service to your relocation package. Whether you choose to unpack yourself or hire your movers do that for you, do your best to keep all boxes and packing materials in a reusable condition. They will come handy next time you move.
If not ordered in advance, unpacking services may not be available on the delivery day if your movers are scheduled for another job that day.
Moving With Pets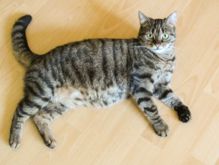 If you moved with your pets, put them where they are not in the way of your movers. If you do not have a backyard, ask a fried or a relative to watch your pet while your items are being delivered.
Payment
Unless you settled all payments in advance, payment is due upon delivery in cash, money order or cashier's check. Personal checks are often not accepted. Unless other arrangements were made in advance you are required by federal regulation to pay upon delivery for interstate moves.
Recommended Reading
After Your Move: Settling In – Part 1