Before Moving
For a local move, pretty much all the food you have can be moved. However, for a long distance move, you'll need to go through your food items to see what can and cannot be moved. "Can you move a refrigerator with food in it?" No! You cannot move any perishable food items long distance, perishable foods include: meat, poultry, fish, dairy, and any other food that spoils, or decays easily, such as fruit and vegetables.
Ahead of moving day, go through kitchen cupboards the fridge and freezer, to see what there is. Don't forget the garage if you house extra food and possibly have a second freezer. Anything that cannot be moved can be used by you and your family before moving day, given to friends, or donated. This way nothing goes to waste. If there are lots of half used bottles or packets, consider leaving them behind, lightening your load and buying new once you arrive at your new home.
How do you pack food when moving? And Do movers pack food?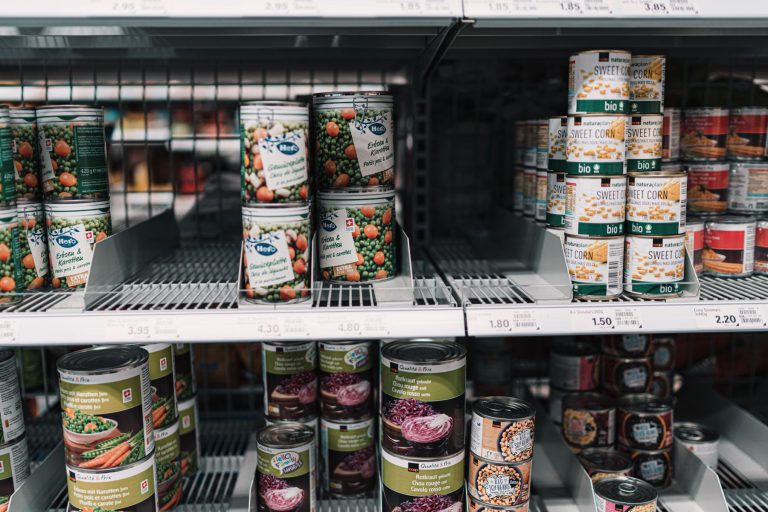 Prior to being boxed, any items already open must be sealed securely with tape. Pack spices together in a small box before being placed in a moving box. If you have hired packing services in addition to having your belongings transported, then yes, movers will pack your food. It's important before the movers arrive, any food not being moved has been removed from the kitchen.