What is the cost of moving from Staten Island to Santa Monica, California with the help of professional movers?
Are you planning to move from Staten Island, NY, to Santa Monica, CA? You have come to the right place.
We are going to break down some of the key pieces of information you need to make a correct evaluation about whether you should make this move, and what to expect if you do.
But first, here are some important links with additional information you may want to check out as you plan your NY to LA move:
Okay, with that out of the way, let's talk about moving from Staten Island, New York City, to Santa Monica, Los Angeles County:
How much it costs to move from Staten Island to Santa Monica
Moving can be a costly affair. And when you are undertaking a literal coast-to-coast move like this one, your wallet is definitely in for a dent. But hang on, it may be all worth it.
So how much will it cost?
The cost of your move depends on a few key factors:
How far you're moving.
The total volume of your goods.
The total weight of your goods.
The level of moving service you want.
This is why it's important to ask for a personalized moving estimate because no two customers or households are alike, ever.
You can see, therefore, why determining moving costs is not a guessing game.
However, in general, moving a 2-3 bedroom house from Staten Island to Santa Monica, CA, may cost anywhere from $8,000 to $11,000.
Want to pin down your moving budget? Request your own FREE personalized moving quote here.
Choosing how to move from NY to CA
There are 2 major ways you can relocate coast to coast from NYC to LA:
Hire professional movers
You can hire the experts that know how to do this with their eyes closed (well, not literary). This option will cost you more but you will enjoy great peace of mind. You will also have time to continue your normal routine and your possessions will get handled by experts.
When you hire professional movers, you can choose 3 main service categories:
Packing only
Moving only
Full service moving
DIY Truck rental move
This is where you choose to tackle all (or most of) your move by yourself. This option is cheaper. However, it is much riskier. The top risk here is not packing your wares correctly resulting in damage along the way. Another is on-the-road dangers such as logistical troubles and car trouble.
How is this move done? Well, simple. You hire a moving truck, load your goods, and then haul them from your current home to your new home. Note that you'll have to pack and unpack by yourself.
Another option you could explore as you prepare to make your long-distance move is moving pods and moving containers.
The main differences between Staten Island and Santa Monica
Incomes:
Santa Monica 150K/year.
Staten Island 108K/year.
Jobs:
Santa Monica has 7.3% unemployment.
Staten Island has 5.8% unemployment.
Security:
Santa Monica has 0.6% insecurity.
Staten Island has 1% insecurity.
Schools:
Santa Monica has a 93% average score.
Staten Island has an 85% average score.
Politics:
Both are largely democratic.
Weather:
Santa Monica has Mediterranean weather with lots of sunshine all year round.
Staten Island has warm summers and cold, windy winters.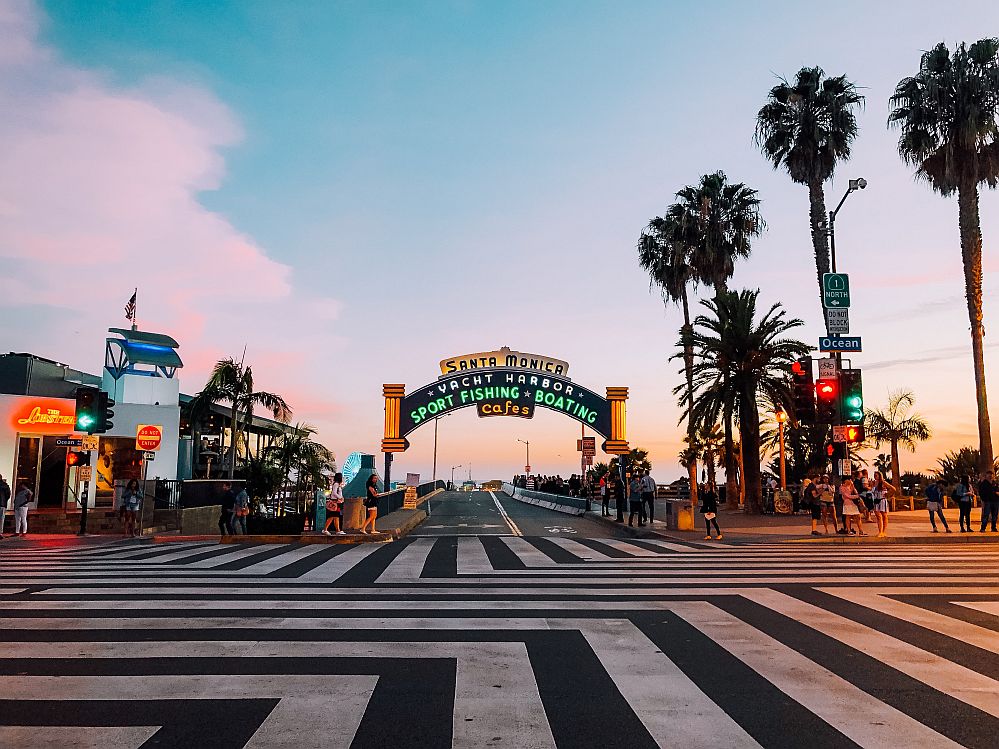 Annual events in Staten Island and Santa Monica
Events in Staten Island
Here are some of the more common events in Staten Island.
When you plan your move, please note that moving on these dates may affect your moving charges and the time it will take your mover to relocate you.
St. Patricks Parade - March 17
New York City Marathon - First Sunday of November
Memorial Day Run - End of May
Memorial Day Parade - End of May
Irish Fair - July
Groundhog Day - Feb 2
Fourth of July Parade - July 4th
Events in Santa Monica
Santa Monica boasts some wonderful events. If you relocate here, you'll be able to attend any of these (and others) with ease.
Fourth of July Parade - July 4
L.A. Marathon - March
L.A. Gay Pride - June
Abbot Kinney Festival - October
Places to visit in Santa Monica
If you do relocate to Santa Monica, you'll be happy to know that there are many interesting places you can visit to pass time, relax, or to have great recreational experiences. And yes, many of these places are perfect for the entire family.
Let's check out some of them:
In Santa Monica, the beaches are just a short walk away. How fun is that? Enjoy the sprawling Santa Monica State Beach and the iconic Muscle Beach.
There are lots of parks to Sample here. And most of them are just next to the beach where you can take in amazing views and a great breeze. There is the Palisades Park, Ocean View Park, Crescent Bay Park, and a few others.
Want to enjoy an afternoon outside having fun? First, you have the Santa Monica Pier where you can enjoy fun rides and an aquarium tour. You can also take walks and drives along the coastline.
Santa Monica does not fall short of dining outlets. You'll be pleased to find out that you can find eateries serving all the different cuisines you love, from Chinese to Mediterranean.
Other great things & places to enjoy in Santa Monica:
World-class Museums
Great nightlife
Street performances
Shopping stores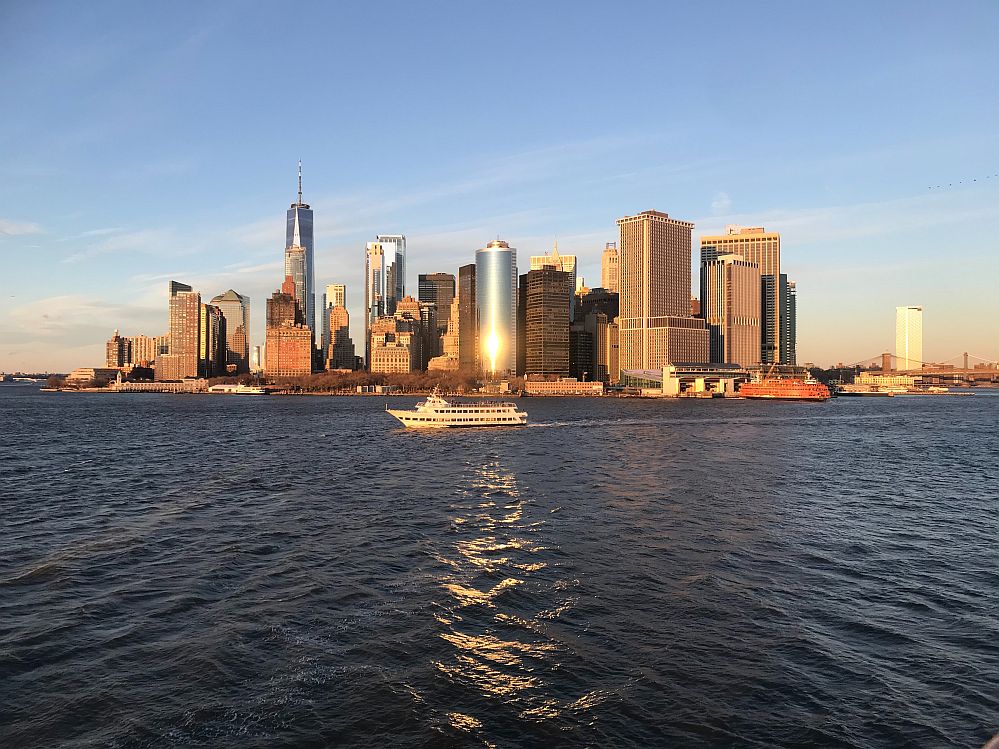 Should you move from Staten Island to Santa Monica?
Santa Monica has better education statistics, great healthcare institutions, better security, and higher incomes. And to top all that, it has great attractions as noted above. With sandy beaches, great weather all year round, and lots of places to shop and dine, what else could one ask for?
Of course, it is important to note that as an upper-middle-class city, the cost of living in Santa Monica is above average. So not everyone may afford to live here. The most affordable rents average from $3,000 - $4,000.
If your skills or profession gives you a decent income in Santa Monica you will most surely enjoy a better lifestyle here compared to Staten Island.
Some of the best places/neighborhoods to move to in Santa Monica
This is one of the most affordable areas to live in the city. It is tucked between Downtown Santa Monica and Ocean Park and close to the beach. More specifically, Wilshire-Montana is located between Montana Avenue and Wilshire Boulevard and stretches from the beach to 21st Street.
Here you can find great schools and amazing nightlife. Rents in Wilshire-Montana average at about $3,200.
The Downtown area is located right next to Wilshire-Montana. It's tucked between Wilshire Blvd and Colorado Ave. and stretches from 2nd street all the way inland to 14th street.
Downtown Santa Monica promises great nightlife and lots of restaurants. If you want to be in the middle of all the action then this is where you want to be. You are right in the middle of the city and still close to the beach.
Rents in Downtown Santa Monica average at about $3,500.
Ocean Park spans from the beachfront to Lincoln Boulevard. It stretches from Pico Blvd to Dewey Street. This area is right next to the beach and pier.
Ocean Park is situated just next to the downtown area. The lifestyle here is swanky but less abuzz compared to downtown. Rents here average from $4,000 going upwards.
This area is located east of Downtown Santa Monica and Ocean Park. It's centrally located in Santa Monica and right next to the airport. If you need to move around a lot, this location may be perfect for you. The rents here average at about $2,900.
Mid-City is a small locale in central Santa Monica as the name suggests. It's tucked between Pico, Sunset Park, and Downtown Santa Monica. The average rent here is $4,000.
Your checklist when moving from Staten Island to Santa Monica
Have you decided on your move from Staten Island, NY, to Santa Monica, CA? If so, start preparing your moving checklist so that your relocation process is as smooth as possible.
Your moving checklist can look something like this:
Look for a NY to CA long-distance mover.
Look for housing in Santa Monica, CA.
Decide when you want to move.
Start preparing your property for sale.
Look for schools in Santa Monica.
Start disposing of clothes and furniture you don't need.
Etc.
Santa Monica is calling!
At CA-NY Express, our sole focus is moving our clients from New York to California (SF and LA), and vice versa. We are experts in such cross-country moves. We offer guaranteed estimates and oversee all moves in-house, from start to finish. Call us or contact us to request a free estimate now.