Tips To Stay Safe When Moving From Los Angeles to New York
It's very important that while preparing to move from Los Angeles to New York safety is a main focus, and must remain a constant consideration throughout the moving process. Staying healthy during the move is also essential to having a safe relocation.
Safety Tips
Protecting yourself, your family, and anybody that is assisting with the move is a priority. If you'll be using the services of long distance moving companies in Los Angeles to transport your belongings, or doing a DIY move, the same safety tips will apply for both types of moves. Keeping pathways clear, and having knowledge of some basic safety tips can prevent any harm or injury from occurring.
Packing boxes – One of the most important safety tips is not to over pack your moving boxes. Firstly, they'll be too heavy to be lifted safely, and secondly, the box could become damaged with all the excess weight, which could result in everything falling out.
Is there a maximum weight for a packed box?
 Yes, there are different sizes of moving boxes and each has a recommended maximum weight of no more than 50 lbs.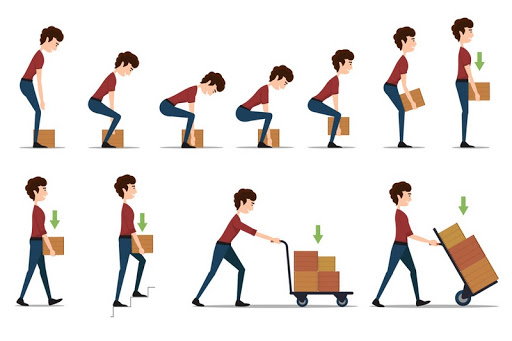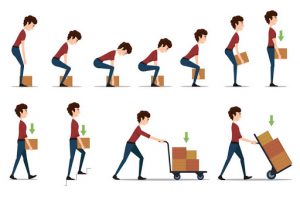 Use of proper equipment – If you have hired professional movers from Los Angeles to New York, they will have all the equipment needed to carry your boxes and furniture to the moving truck. Once your items are ready to be delivered to your new home in New York, your moving company will have all the proper equipment available should it be needed. If you will be moving your own belongings, using equipment such as a dolly, which is specially designed for carrying heavy or awkward items will make your move easier and safer.
Lifting techniques – Knowing how to lift boxes and other heavy items is essential throughout your move from Los Angeles to New York. The secret is to lift with your knees, not your back! This is extremely important and will save any strain or injury from occurring. Before lifting any item:
Look at the shape, the contents and the condition of the item.
Test the weight by lifting one corner. If it's too heavy to lift alone, ask for help, or use a dolly.
Before lifting any item, especially heavy, make sure to be in the correct squatting position.
Use both hands when lifting.
Come to standing position slowly.
Come to standing position slowly.
Practical clothing – What you wear while you're in the process of packing, unpacking, on moving day and delivery day is extremely important. Your clothing needs to be comfortable, practical and suitable for the weather conditions. If you're packing and loading in Los Angeles, there's a high chance you'll be moving in the heat, so clothing should be lightweight. In New York, depending on the season, wear weather appropriate clothing. Whether you're in Los Angeles or New York wearing close fitting clothing is advised, this way nothing can get caught while moving around. If you have clothes with multiple pockets, or a utility belt, these are great to house phones, keys, wallet and small tools. Wear closed shoes, preferably with the ankle supported. Should something fall, any chance of injury will be reduced.
First aid – Make sure to have some basic first aid supplies available at each location, both during the moving preparations in Los Angeles, and in New York once your items have been delivered and you begin unpacking.
Additional advice for a safe move
Staying healthy during your move from Los Angeles to New York will help to keep you motivated, inspired and focused, resulting in higher levels of safety. It's important to do some physical exercise during the moving process. Packing, unpacking, loading and unloading can be strenuous. It can be simple stretching, going for a walk, or if you prefer, another form of exercise.  If you already have a routine, make sure to keep it up and continue once you're in New York. Just as exercise is vital for your health and safety, so is food and rest. Therefore, make sure to eat a healthy diet, drink plenty of fluids, and get enough sleep.
Recommended reading
Moving Long Distance To New York