Storage Solutions - Moving From Los Angeles to New York
With one in ten US households renting storage space, it's very common to store household and personal belongings, especially if you're moving.  This high number of the population renting self-storage units has been generated by the amount of people moving every year, on average 40 million move annually within the US.
If you don't have a place in New York
 If your new home in New York isn't ready, or you haven't found somewhere to live, being able to store your items is a great way of ensuring your items are safe until you are ready to have them delivered. You might also decide to do some traveling while your items are in transit. Moving from Los Angeles to New York offers this opportunity. Whether taking the scenic route across the United States, or vacationing internationally, knowing that there's a solution to store your items, allows you the freedom to set your travel and delivery schedule.
Where should I store by belongings?
Most movers Los Angeles to New York and long distance moving companies in Los Angeles have storage facilities and provide free storage for their customers. Thirty days (1 month) is average. However, the time given might vary between moving companies. Check what each company offers. If you'll need long-term storage, most moving companies are also set up to provide this service for a monthly fee.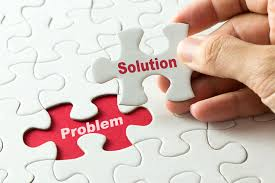 For short term and long-term storage, another option to consider is to rent a unit in a self-storage facility. If you're going to want regular access to your belongings, then a self-storage facility close to where you live might be the better choice. In the US alone, there are over 50,000 self-storage facilities. Each storage facility has different size unit's to rent, ranging from 5 x 10 to 20 x 20. If all you need is a very small space, it's even possible to rent a locker the size of a washing machine. Whatever your needs, there's a storage solution suitable for your belongings.
Once it has been determined what items are going to be stored, and if you'll require short or long-term storage, you can start working on your costs, and determining the best storage solution for your move. Taking Inventory For Your Long Distance Move can provide some helpful tips. If you need temporary storage, it's worth considering storing your items with the moving company that transported your belongings. It will keep things simple, and you won't need to pay an additional cost for delivery. However, if you need long term storage, using a self storage might be more cost effective, even though you will need to hire someone to pick up your items from the storage facility, and have them delivered to your home.
How will my items be delivered from storage?
How your items are delivered to your new home depends on where they where stored. Most moving companies will deliver to your new home, free of charge, if you stored your belongings at their facility after they transported your stuff. If you decided to rent a self storage space, you are responsible to arrange delivery from the storage facility to your new home, even if the moving company you used to transport your goods across country, delivered your belongings to the self storage that you chose.
What you need to consider when deciding where to store your belongings.
 Location – Travel distance should be short if you need to access your storage unit regularly.
Accessibility – What are the hours of operation? Will it be open at the times you're able to go?
Pricing – Some storage facilities offer ½ price for the first few months. Check what the pricing will be after the move in period.
Cleanliness – Are the facilities clean? If you can, visit any self-storage facilities you're considering, checking cleanliness, maintenance and meeting personnel.
Security – You will want to ensure the facilities are secured.
Insurance – When renting a unit, you will be required to purchase insurance, in the event of damage. Make sure there's a fire system installed throughout the building.
Recommended reading
History of New York
Storage