How do I start planning to move?
Whether Moving from New York to San Francisco is still an idea for the future, or is currently in planning process, we list some of the most common questions to ask yourself when planning your upcoming move from New York to San Francisco.
When is the right time to make the move?
When deciding when the best time to move to San Francisco will be, you might need to take certain things into consideration, such as jobs, school, weather conditions etc.
Should I move myself or hire professional movers?
To find the answer to this question, here are some additional questions to ask yourself?
How much stuff do you have to move?
Who will do the heavy lifting, loading and unloading in New York and San Francisco?
What are the costs for: truck rental, gas, food and lodgings, hired help?
Will I have a financial cushion for any unexpected occurrences en route to San Francisco?
How do I find a reputable long distance moving company?
If you have decided to hire long distance movers from NYC to San Francisco to transport your belongings, ask around to see if friends, colleagues or family members have any recommendations. It's also a good idea to do your own research into cross-country movers. There's a lot of information, which can be found through the internet. Make sure to read reviews from multiple websites, such as TrustLink and the Better Business Bureau. Once you have narrowed your search, contact each company, ask questions, and make sure they move between New York and San Francisco. It's very important that you verify that any company you are considering are licensed and insured.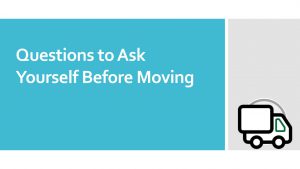 What is the cost to hire professional movers?
Each move is different, therefore moving costs vary dependent on different factors, including: distance, what is being moved, at what time of year the move is taking place and any extra services. Moving from New York to San Francisco is a long distance move, once you start receiving estimates, you will become familiar with the three most common types used within the moving industry: Non Binding, Binding and Binding Not to Exceed. It's very important to get at least three estimates from different moving companies so that you can compare costs and services.
Are there any items that cannot be moved by the movers?
Yes! Certain items such as: hazardous, firearms, perishables, pets and plants cannot be moved by a moving company. Once you have selected a long distance moving company to do your move from New York to California they will provide you with a list of non-allowable items.
Do I need insurance for my move?
Having insurance is always a good idea, especially for a long distance move. Once you have received an estimate and chosen a moving company, discuss the different options for moving insurance. In the event that something does happen, knowing you're insured will give you piece of mind that you are covered.
How far in advance should I book my move?
For a long distance move, booking your move date about 4 weeks ahead is recommended. Fridays and weekends are the busiest days of the week and summer, May - September is the busiest time of the year.
Does everything need to be packed by moving day?
If you're doing your own packing, then yes, everything needs to be ready and packed come moving day. If you have hired the moving company to pack for you, in addition to transporting your belongings they will make sure everything is packed and ready for moving day.
How much should I tip the movers?
As you are moving from New York to San Francisco, you will tip both the moving crew in New York and the moving crew in San Francisco. For a long distance move, between 5-10% of the total move cost is standard. This will be split between the two moving crews. You can also tip between $20-$50 per mover per day. Remember, tipping is based and reflected on performance and service provided.
Recommended reading
Planning Your Upcoming Move
How Far In Advance Should You Book Movers
Moving Insurance Information