Moving From New York to California
Moving from the east coast to the west coast, exchanging the cooler weather of New York for the year round sunshine of California, moving from city life, to beach life, can all be very appealing. However, it's important to acknowledge that making a move from New York to California also means moving to an earthquake zone. There are provisions that can be taken in order to prepare your home and your family should you experience one of California's famous earthquakes.
How should you prepare your home in an earthquake zone?
Building structure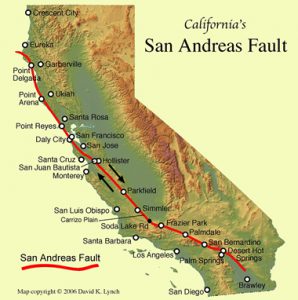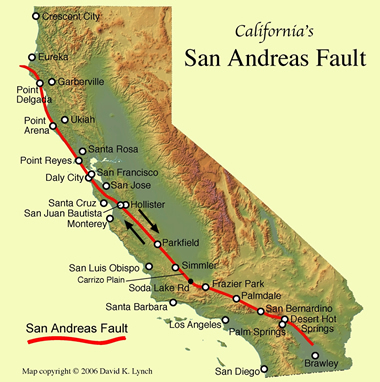 If you're planning to move from New York to Los Angeles, or from New York to San Francisco, knowing what to check when choosing your new home, and how to prepare it can provide peace of mind should an earthquake hit the city and surrounding areas.
Although rare in New York, earthquakes are not uncommon and have not reached the magnitude of those in California. Therefore checking the structure of your new home in California is very important, especially if you plan to buy. If it requires upgrading, to ensure that it's strong enough to withhold an earthquake make this a priority and make sure that you or your builders are complying with the current California earthquake building codes set out by FEMA (Federal Emergency Management Agency). If you're going to rent an apartment or a house, here are a few questions that you can ask the landlord or real estate agent.
When was the building/house built?
Knowing when the structure was built can provide an indication of how many earthquakes it has survived, if any.
Has the building/house been retrofitted?
If your potential new home has been retrofitted, you can ask to see the documentation to check what it involved. If the structure was built prior to 1994, when the Northridge (California) earthquake struck, and has not been retrofitted, you can request to find out when retrofitting is planned for. Since the Northridge earthquake, building regulations have been far stricter.
Has this building/house been in any previous disasters?
A building in California that was damaged in a previous disaster such as a fire, or an earthquake, will be weaker and the impact far greater should another earthquake strike. Inquire if adequate repairs where performed to the structure after any previous damage.
Interior of home
Safe guarding the interior of your home is also an important part of being prepared for an earthquake. There are many pieces of furniture that could cause damage to the property. This could mean securing bookshelves, making sure large TV's and speakers are securely attached. If you're good at DIY, secure your home yourself, or hire a professional to ensure the safety of your home. Consider placing any large objects close to the ground. FEMA (Federal Emergency Management Agency) have published a poster showing earthquake hazards around the home.
How can I prepare myself for an earthquake?
When you live in New York, one doesn't think too much about earthquakes. But when you decide to move to California from New York, then being prepared for an earthquake needs to be high on the list of priorities. In addition to ensuring your new home is earthquake safe, it's extremely important that you and any family members know what to do during an earthquake. In California, especially southern California, there are small quakes happening all the time. However, they are very small and cannot even be felt. If you do experience an earthquake of a significant magnitude, knowing what to do during an earthquake can help you and your family remain calm in what could be an alarming situation. Once the shaking starts, remember: Drop, Cover, and Hold. It's also a good idea to have a survival kit prepared that includes items such as:
• Flashlight & extra batteries
• First-aid kit
• Medication
• Portable radio & extra batteries
• Whistle
• Emergency food and water
• Cash and credit cards
• Multi purpose tool
• Cell phones with chargers
• Copies of personal documents
After the earthquake, what should you do?
You should remain vigilant and calm. Once the earthquake has stopped and the earth settles, there are often a series of aftershocks. There might even be a second earthquake, bigger than the first one; the first one would be a foreshock. So always be prepared! Check that no one has injuries and if possible turn off the gas and electric. If you're in a building that has been severely damaged, its important to try and get out.
Recommended reading
Moving Long Distance to Los Angeles