Low Cost Ways to Move From New York to California
Long distance moving from New York to California can be achieved in low cost ways while still having a top quality moving experience.
Ways to move from New York to California
There are different ways to
move from New York to California
. Each option depends on: what is being moved, distance, time frame of the move, services required and the time of year that the move will be taking place.
Full service movers –
Professional full service movers can look after and manage every aspect of your move. You pay for any service you hire them for. Using a full service mover is the most costly way to move long distance, however, the services that are provided are able to save you a large amount of time.
Moving Pods
– Moving pods, also known as moving containers are a less expensive method of moving from New York to California. The company that provides the moving container does the driving, however, you are responsible for loading the container in New York and unloading in California once the container arrives.
Rent a moving truck
– Doing a DIY move typically involves renting a moving truck. This is the least costly way of moving, however, costs can add up. Renting a moving truck requires that you collect and return the moving truck, load and unload your belongings, and drive the truck cross country from New York to California.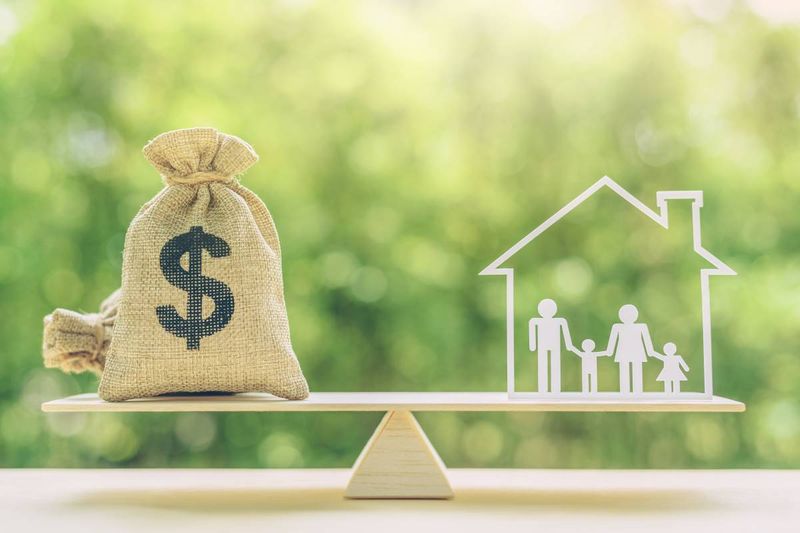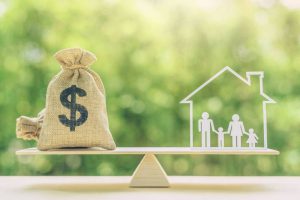 How much does it cost to move from New York to California?
Because each move is different and costs vary, we have provided approximate price ranges for the above moving options.
Full service movers –
Long distance moves are calculated by the total size of your move. Reputable moving companies will either provide an estimate based on the total weight, or the size (cubic feet) of your belongings. Also included in your estimate will be any additional services you choose, such as
packing
and unpacking. If the moving company can foresee any situations such as long carry, or the need for a shuttle service, they will include these extra charges in your estimate. If you are moving a small amount of items, for example a small apartment, then your moving costs will remain quite low. The cost to move larger homes will be higher. The cost to hire a full service moving company to transport your belongings from New York to California can range between $2000 - $7500 for a basic move without additional services. For very large moves, naturally costs can exceed these amounts. For packing services, you can expect to pay an extra $500 - $2000.
Moving pods
– The costs to rent moving pods will depend on a few things: size of the container, quantity of containers required, time you'll need them, and distance of the move. You can receive a rough estimate by entering details into websites such as PODS Moving and Storage New York You can expect your costs to range between $1500 - $5000 for a small to a large move. Like all moves, costs can rise depending on the individual move.
Renting a moving truck
– Renting a moving truck for a DIY move is often considered the least expensive way to move, and yes it can be. However, you do need to be aware of any additional fees, prices of fuel and any unexpected charges en route, which could make the cost of transporting your belongings with a rental truck higher than expected. If you're moving from New York to Los Angeles the average price for a U-Haul rental truck ranges between $2500 - $3500, this is based on a studio, all the way up to a 3/4 bedroom home. It does not include fuel, which could be in the range of $800 from
New York to California
. In addition to the cost of renting a moving truck, fuel, and any additional charges, you will also need to budget for accommodation and food while driving from New York to California.
How can I move to California on a budget?
Here are a few great ways to have a low cost move and move on a budget.
Transport a small amount of stuff
- Moving is an opportunity to get rid of anything that is no longer needed, or not appropriate in your new home in California. Before packing, have a sort through of your belongings and decide what can be kept, sold, discarded, or donated. Move only the things that you and your family love. You can then hold a
garage sale
, or sell some items online on one of the platforms available, such as eBay, facebook, or Nextdoor.
Use recycled moving boxes –
Moving boxes have a long life span, so both financially and environmentally, using recycled moving boxes is a win win situation. Often people post on social media, or local online community boards free moving boxes. Alternatively, you can post that you are looking for free or low cost moving boxes.
Moving date –
The time of year and the day of the week that you move could affect your final moving cost. Moving during the off peak season, September – April and on a weekday is a way to lower your moving costs.