Where to Shop in New York
If you have recently moved to New York and are looking for places to shop, you will find that it is full of great boutiques. While there are many great areas to shop in the city, you will see that the Manhattan and Fifth Avenue area is a paradise for designer shoppers.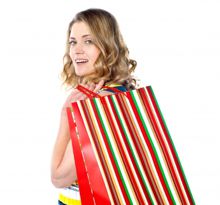 There are many bargains to take advantage of while shopping in various areas around New York City. The largest department store in the world, Macy's, resides in Manhattan. Even if you do not want to buy clothes, this place is worth a visit. This gigantic department store has nine floors and occupies an entire city block. You can spend hours in this large department store. If you like designer clothing, Macy;s is known to be a good store to shop at. Some other great stores to do your shopping are Bloomingdale's located on Broadway and Saks located on Fifth Ave.
In Manhattan you can find bargains in other boutiques that offer unique merchandise and good name brands. On forty second and Lexington is New York central station, which offers some of the best tasting cheesecake in New York with some great food shopping offered by local sellers and bakers.
Regardless of what your taste is in clothing or other items, New York City offers it all. And when you tire of shopping in the boutiques, you can grab some delicious food at the many restaurants New York offers. On top of the food and shopping, there is also plenty of entertainment of all kinds and for all ages. Finding a great place to shop in New York can be fun and exciting with all the available stores this city has to offer.
If you have not been to the Big Apple before and would like to do some sightseeing, the Empire State Building is something you will not want to miss. Many people also want to visit Times Square and Central Park to top off their experience in New York. If you are visiting New York, you should choose a hotel that is close to all the sights and attractions that you want to visit. This will allow you to visit all the great stores that this city has to offer and not take a cab to the other side of Manhattan.