Where to Eat in New York
Like several other great metropolitan cities in the world, New York has many interesting restaurants to choose from whether moving to New York or just visiting. You can choose from western and eastern cuisines with many culinary delights and each variety makes the city even more appealing.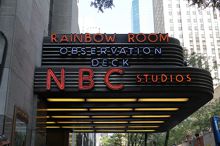 New York City has so many options in food that can satisfy even the pickiest taste buds. A famous tourist restaurant for serving these delicious cuisines is the Hard Rock Cafe. Located in the popular Times Square, Hard Rock Cafe offers a great tasting American cuisine and features rock and roll memorabilia inside the cafe for your entertainment. The Hard Rock is visited by tourists and locals alike. If you are just visiting New York, make this one of your restaurant stops.
A well-known restaurant in New York is The Four Seasons. It is know to bring in celebrity clients. Its great facility offers a billiard room along with two spacious dining rooms. Locals also rave about Tavern on the Green as being an excellent place to dine that offers a magical experience while eating in its atmosphere. If you are visiting New York in the springtime, choose a table in the garden outside. While cuisines at tavern on the Green can be a bit expensive, it does attract many people from tourist to locals for its delicious foods and the wonderful view of the park. These two spots are great for ambiance, cuisine, and character.
If you really want to have a great dining experience, check out The Rainbow Room, which is one of New York's leading restaurants that offers dinner and dancing. On the weekends they bring in a big band orchestra that really gets people going. It's a great place to spend an evening dancing or even to enjoy great food while observing.
These are only a few of the countless great restaurants that New York has to offer. You'll find that when you visit New York there are so many restaurants that you will want to try out but just don't have the time, which is why New York is such a great place to visit repeatedly. Be mindful that some of these restaurants you will need to make reservations, so plan ahead.