Understanding DIY Projects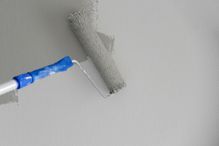 The biggest trap for any would-be do it yourself is to think you can do home remodeling projects -- when in reality, you can't. So how do you know what you can and can't do?
The first step is to be truthful with yourself, and to ask yourself some hard questions before taking on a project -- many homeowners attempt a remodeling in order to save money, only to find it wasn't worth it in the long run.
"Take a good, hard look at whether you can -- or want -- to take on a DIY project. In many cases, it is more time and cost effective to spend overtime at your job and then using that money to hire home remodeling pros ... They can make quick work of your project," says Lee Wallender, guide to About.com's home renovations section.
Although some homeowners may have the skills to do the job, most would benefit from looking carefully at the common mistakes "do-it-yourself" make, and weighing the benefits of hiring licensed home improvement contractors instead.
Here are most common mistakes of "wanna-be" do-it-yourself.
1. Taking on jobs you can't do. "Spend time on forums or talking to real people who have remodeled, rather than home remodeling books, which tend to cleanse the process and make it seem easier," says Wallender. Having a true picture of what a job really entails can prevent you from getting in too deep at the very beginning.
2. Being unrealistic about the stress on your family. "Work on one project at a time, rather than several. Don't do everything DIY -- the pros can speed up the process considerably, making everyone happier," says Wallender. Peace of mind can be just as important as saving money when it comes to major renovations. Be sure to make this calculation before you start the job.
3. Not being realistic about the time and money the project will take. Wallender suggests budgeting 20% more time and up to 50% more money than you think it will take. Running short of money or time will frustrate anyone, and can doom a remodel.
4. Lacking a plan to tie in your project and other elements in the home. "Come up with a master plan before knocking down that first wall," says Wallender. "The plan will keep you on task whenever you consider diverging from it."
In the end, if you do end up with a contractor, doing this kind of research on a project will be beneficial. "Remodeling books can teach you the 'language' of home remodeling. Learn this before talking to the professional. Do not rely on the professional to teach you," says Wallender.