Screening Moving Companies - Part 1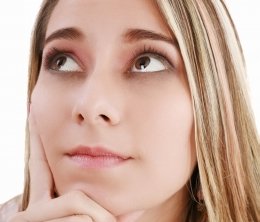 It is not a secret that moving can be one of the most stressful experiences in life in general, and during a relocation process in particular. The fact that the average American will move 2-3 times in their lifetime makes moving a new experience every time and almost no one gets familiar enough with it.
Like any other process in life, moving can be much less stressing as you gain knowledge and learn how to manage this experience right. Being smart and knowing more about what needs to be done and how to accomplish it will guarantee a smooth stress-free move.
Choosing the right moving company has a lot to do with transforming your moving experience to a pleasant one. This task is not a simple one especially as you probably heard and read numerous horror stories from friends and families about frauds and unrepeatable moving companies.
The good news is that no matter where you live, there will always be various moving companies who want your business. The not-so-good news is that you need to choose the right one, sometimes out of a dozen of other moving companies.
As the moving industry becomes extremely competitive, moving companies offer a new wide range of services in addition to the basic transport-from-point a-to point b service. While in some cases these additional services are pure perks, offered by moving companies, to earn your business, in other cases these services are meant to simply make more money or to disguise lack of experience, trained personnel, or a record of customer complaints.
It is recommended to choose a moving company 6-8 weeks prior to a long distance or interstate move and 4-6 weeks prior to a local move. There are three main reasons for this recommendation:
Work under the assumption that the good, reputable moving companies are the one that are getting booked ahead of time so to assure your date availability start soon.
Since many moving companies would like to compete for your job, it might take some time to collect and compare the various quotes.This fact is even more important if you want to schedule in-home estimates and interview different moving companies.
It is known that most mistakes are made when you are forced to choose fast. Choosing a moving company two weeks prior to your move will often force you to hire whoever is available.