How Moving Companies Figure Estimates
If you are preparing for a move, one of the first items on your to-do list might be researching moving companies. Once you have chosen a few to consider, it is always wise to get some estimates. Moving companies will almost always offer you some type of estimate for your move.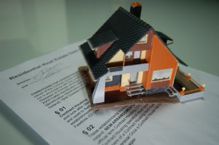 There are two basic types of estimates you might get from moving companies. Binding estimates and non-binding estimates are different in the way they are figured. They also have different meanings to you as a consumer. Moving companies may give you a non-binding estimate for free, but they will probably charge you for a binding estimate.
Binding estimates are promises from moving companies that your cost will not exceed the estimate as long as you stick to the services mentioned in the estimate. If you ask the movers to do something that was not accounted for in the estimate, then you can expect to pay extra. These special services might include extra charges for stair carries or elevators. Moving companies intend to be paid for any unusual service.
Sometimes, non-binding contracts have very little to do with the amount you pay for a move. They are just set up so that the moving companies can give you a general notion of what you might expect to pay. The actual charges will be based on the exact weight of the shipment and other charges that are determined at the time of the move.
Moving companies do not have to go by their non-binding estimates in the end. However, they cannot demand that you pay more than 10% over the estimated cost on the day of the move. The moving companies must bill you for the rest and give you at least 30 days to complete your payment.
There are many facets of the move that may be considered by moving companies in giving you estimates, whether binding or non-binding. The moving companies will have to figure out how many workers will be needed to load up your belongings. The total hours that moving companies predict will be spent in labor by their workers is a consideration.
If you request that the movers pack your items, that cost will be added to your estimate. Moving companies will add the cost of the materials and tools that the laborers will use to pack and carry your items. These might include bubble wrap, cardboard cartons, tape, padding blankets and dollies.
Insurance is another cost that moving companies often include in their estimates. If you want a specific type or amount of insurance, look at the estimate carefully to see that your belongings are adequately covered.
Moving companies may give thorough, accurate binding quotes, or they may give ballpark estimates. Make sure you know which kind of estimate you are getting. Procure estimates from several different moving companies. Compare them for both completeness and value. When you choose between the moving companies, you will have all the information that you need to make your decision.