New York Public Transportation Options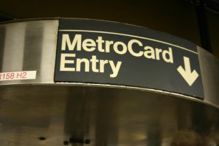 If you have been planning on moving to New York, you have probably considered the fact that owning a car in New York can be challenging, however, its accessible modes of public transportation allows 24/7 access to the city and surrounding boroughs.
The Big Apple has plenty of means for transportation to choose from such as bus lines, the MTA, trains, and of course taxis. The most affordable transportation is the MTA subway system.
The Metropolitan Transportation Authority (MTA) is one of the most efficient systems in the entire world and is easily accessible from locations throughout New York. The MTA is no longer the hot, dirty and dangerous system that it was back in the 1970's. Its newly renovated system is clean, comfortable and is quite safe. It does still battle with homelessness and theft, however, it is still a very convenient and safe way to plot a course through the great city of New York.
A massive four million people ride the subway system every day and more than one billion people use it every year! Currently, the main payment method is the Metrocard, which will allow access to all subway stations and busses in New York City. While tokens, costing two dollars each, are available and accepted at these stations, Metrocards are more convenient and can be bought on a pay-per-ride basis or an unlimited ride basis. With the pay-per-ride Metrocard, you can get eleven rides for the price of ten and you can easily add more money to your card when needed.
The bus line is another popular way to get around the city. The New York City Transit Authority runs and operates the world's largest fleet of buses. In fact, it runs 4,373 public buses and serves over six hundred million passengers a year. The NYCTA bus system is an important transportation system in the city because it runs the routes
not served by the subway system.
The unfortunate part about busses is that they stop every 2 blocks making them incredibly slow, but for those who are just visiting, it is a great way to see the city. MTA buses also serve as the main transportation service for K-12 students traveling to and from school.