Preparations for Long Distance Moving
Any long distance moving company will do the bulk of the work involved in your move by loading and hauling your personal belongings. There are, however, a few preparations you can make to save time and money in the long run.
To prepare for long distance moving, disconnect appliances from power and water. The long distance moving company could charge an extra fee if they have to provide this service for you. Remove ceiling fans or fixturesthat you would like to take. If you long distance moving company is faced with the task, they will contract with an electrician rather than taking the fixtures down themselves. This can add to your total cost and delay the move.
If you have and expensive and fragile clock, there are a few preparations to get it ready for long distance moving. A grandfather clock especially needs to be disassembled and packed carefully to avoid irreparable damage. It is important to have this done well in advance and done by a clock professional who can both disassemble and reassemble it after your long distance move.
Prior to calling the long distance moving company, be sure that you know the value of any antiques you own by having them appraised. A quality appraiser will provide a detailed description of the item, along with any damage or marks that show its age. A professional will provide you with an official valuation that can be used for insurance purposes if the antique is damaged during long distance moving.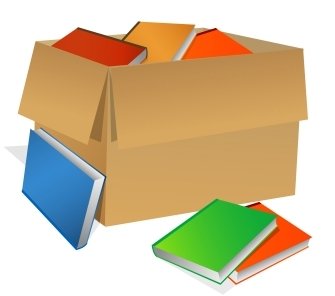 Occasionally, long distance moving rates can be lowered if you eliminate the heavy weight of books you may want to move. By utilizing book rates, which are much cheaper than other mailing rates, you might be able to save money by mailing the books rather than having the long distance moving company haul them to your new home.
To get the long distance moving experience you want, you may have to do some of the work and coordination on your own. By taking the time on a few small tasks, you can save some money in the long run. Have your items professionally prepped, packed, and appraised to make sure they arrive in good condition on the other end.