Packing Tips for Your Long Distance Move
If there is one thing to be learned about packing and moving, it is that you can never be too well prepared. Something is almost always going to end up lost in a sea of boxes, mislabeled, or broken. There is something to be said for starting earlier and taking your time getting ready for moving day. That said, here are some tips to make the process a little less headache inducing.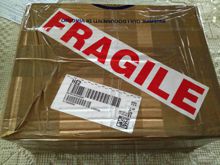 Label each box clearly with a Sharpie, listing each of the contents. This will help with unloading and make sure all boxes get to whatever room they are supposed to be in. It also lets you know if it is a box that even needs to be opened right away.
Take pictures of the contents of each box. This may prove invaluable if the contents are damaged during the move and you have to enact your movers' insurance policy.
Pack everything you need immediately, such as cooking utensils, in the same box. This lets you know what needs immediate unpacking.
Try to categorize items, keeping material found in one room all in the same box. Breakables should likewise be packed together and thoroughly insulated. Use clothes or towels to pack dishes and other breakables. Mark the boxes as FRAGILE.
Pack pictures and photographs together, so that they will all be in one place and you won't be scrambling trying to find the one that you really want and yet cannot find.
Use all available space. Put boxes in bookshelves and leave the dressers full of clothes. Pillows and bedding can go in entertainment centers. This makes everything tight and cuts down on the chance that something will end up broken.
Use all of the space in the moving truck. Extra space means that something is going to bounce around and end up in pieces. Get just enough truck to hold your belongings and pack it to the brim.
Some items such as mirrors and glass tables should be professionally packed up for maximum protection. Your long distance moving company will know how to care for these large, yet fragile pieces.