Packing Your Living Room - Part 2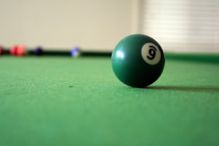 While the first part of this article covered basic packing techniques for items such as CD, DVD, and record players, and furniture, this part covers other packing techniques for living room items such as.
Packing Mirrors Pictures, and Framed Artwork
Most pictures and mirrors can be wrapped and packed in mirror moving boxes as these boxes are padded and provide proper protection. If you need to move valuable fine art, consult your movers about proper packing methods. You may also want to consider hiring your moving company to for special crating of these items.
Packing CD's, DVD's, Cassette Tapes and Records
Never pack CD's, DVD's and records flat. Place them on the edge on a layer of paper and packing peanuts. Book boxes are recommended for these items. Be sure to support the stack at both ends with large books or pieces of cardboard cut to fit.
Place your cassette tapes in their cases prior to packing. To protect the case, wrap each cassette individually in paper. Pad the moving box with paper or moving peanuts and place individual tapes vertically or horizontally on top of the padding layer.
Seal the box with tape and identify the box's content on the outside of the moving box and mark, "Fragile!"
Packing Books
Books are heavy. Be sure to use book boxes or small moving boxes to prevent overloading the box. Be efficient with space usage and pack books of the same general size together.
Books can be packed either flat, or with the spine downward, touching the bottom of the moving box. Pack books with spine facing upward may cause the glue break away from the binder.
Packing Rugs and Carpets
The recommended method for moving rugs is to roll and wrap them. Use shrink wrap to keep your rugs rolled. You can reinforce wrapping by attaching the shrink wrap with tape. If your rugs require cleaning, send them to a professional carpet cleaner just before you moving date. You can expect to get them back cleaned, rolled, wrapped, and ready for loading.
Packing a Pool Table
Before packing your pool table, it must be disassembled. It is recommended to hire a certified technician to disassemble your pool table. You can also check if your moving company provides this service.
A pool table should be padded and professionally crated. Unless you have experience packing a pool table, hire your movers to pack your pool table.
Recommended Reading
Packing Your Living Room – Part 1