Packing Your Appliances - Part 2
The first part of this article covered packing methods and techniques for appliances such as the refrigerator, freezer, microwave oven, and the dishwasher. This article focuses on packing methods for the washing machine, dryer, oven and stove.
Packing the Washing Machine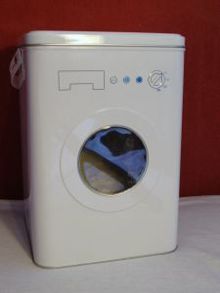 Operating the washing machine involves a lot of water. Before you pack it for your move it has to be thoroughly cleaned and dried to prevent it from growing mold and other bacteria.

Once dry, disconnect the hose and drain it properly. If you are not sure how to perform this task, hire a technician or ask your movers for help. Keep in mind that while some moving companies provide this service for free, some charge a fee for disconnecting appliances.
To prevent any damage to the tub while in transit, you will have to secure it properly prior to packing it. Be sure to follow the manufacturer's guidelines. If you don't have the manufacturer's guidelines booklet and you don't know how to secure the tub safely, contact your manufacturer and ask for instructions or hire a technician.
To pack the washing machine, it is best to use its original box. If you don't have the original box, wrap the washer with moving pads or ask your movers to wrap it for you.
Packing the Dryer
Like with your washer, the drier must be cleaned before it is ready for transport. Unplug the dryer from electrical power before cleaning it. As you clean the drier try to remove as much lint from the lint screen and from the drum. If you have a gas dryer, it must be disconnected and the gas line capped off by a qualified technician.
To pack the drier, use the original box or wrap it with moving pads. Similar to the washer, you can ask you movers to wrap and pack the drier for you.
Packing the Oven and Gas Range
Clean your oven thoroughly before packing it. Do the same with your gas range. Be sure to remove all grease, dust, and dirt. Remove all removable part, clean well, and pack in a dedicated sturdy box as these items are heavy. The oven can be wrapped in moving pads or boxed in its original box.
Recommended Reading
Packing Your Appliances - Part 1