Packing 101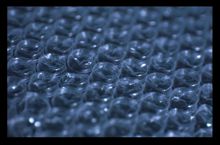 The moving day is coming up, and it's time to start packing. If you choose to do your own packing, the following information will help you create a packing method that will make this process simple and organized. If this is the first time you have moved or you have no packing experience, learning the basic methodology of packing can help relieve some of the stress.
Packing Supplies
Using proper packing materials may cost a little more than using old boxes, bags, and suitcases but will be easier, safer, and much more efficient. In addition, using proper packing supplies will allow your movers to stack your boxes better on the moving van and therefore your items will be better secured.
Here is a list of the essential packing materials you should look for at your local moving or shipping company or supplies store:
Variety boxes (book, wardrobe, dish, etc.)
Packing tape
Bubble wrap
Packing peanuts
Shrink wrap
Protective blankets
Mattress covers
In addition, you will need the following list of tools and materials:
Utility knife
Stickers
Note pad
Water-resistant marker
The Room-by-Room Approach
A great strategy to use for packing is to pack one room at a time. This approach will help you avoid a chaotic house mess and will keep the process organized.
Just pick one room, make a pile of things you no longer need or want, and start packing the rest. It might be a good idea to keep the boxes open until you have everything packed and are ready for pickup.
Labeling
Labeling is important for two reasons:
Labeling a box with a number can help identify this box and its content on the inventory list. Numbering the boxes will also help you detect if a certain box is missing.
By using labels you can assign each box to the room it belongs to. Another recommended idea is to use colored labels to mark the content of different rooms.
Use distinguished color labels to mark fragile items. Using "fragile" labels will help your movers identify your breakables so they can move them with care.
Common Sense
Common sense is an important factor of a successful packing process. Keep in mind that if you do your own packing, your movers can't see what is packed in a box or how it is packed.
Do not box up flammable materials or liquids.
Do not pack any hazardous materials that your moving company cannot transport by law.
Do not overload your boxes. They may not hold the weight and could fall apart during transport.
Be sure to seal your boxes properly on both sides.