Great Museums to Visit in Los Angeles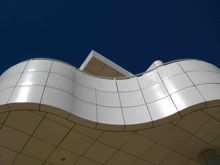 If you are moving to Los Angles, you will find that it is full of many great museums such as the world famous Getty Museum, the Autry Museum of Western Heritage and the California Science Center.
The city has museums featuring art, history, science, and space. After moving to or visiting Los Angeles, you should definitely take some time to see at least one or two of these great museums.
One of the most famous museums in Los Angeles is the J. Paul Getty Museum, which provides all of its visitors with access to the most innovative research in visual arts. This museum offers a truly unique experience to view famous works of art at their two locations, Getty Center and Getty Villa sites. The Getty also extends the borders of its mission through the internet and the regular exchange of works of art. And, of course, the highly trained staff are experts in their field.
The west coast's largest science center is The California Science Center, which includes permanent exhibits, an IMAX Theater, and a really interesting lab. This center offers a creative world containing inventions and environments that help people of all ages better understand the importance of communication, transportation and structures. In the World of Life section of the museum, once can examine how even the smallest living organisms must process all the functions of life.
If you are looking for American heritage, The Autry National Center honors the great American West through three institutions: the Museum of the American West, the Southwest Museum of the American Indian, and the Institute for the Study of the American West.
The Autry was established in 2003 and with their use of highly innovative exhibitions, and many different programs it is certainly worth visiting for a day or two. They also offer a vast collection of art and artifacts, which explores how the many different cultures of the West helped truly evolve the American West into what it is today.
The great city of Los Angeles is filled with museums that offer something for everyone. A few of the museums actually offer free admittance for parts or the entire museum.