Moving Locally in Los Angeles
If your place of residence is in or around Los Angeles, you may decide to move as close to the downtown metropolitan area as possible. If downtown living is what you are interested in, keep in mind that most apartments will be expensive. Locating an affordable apartment in downtown Los Angeles can be challenging, but it is possible if you pay close attention to the papers, craigslist.com, and other real estate sources.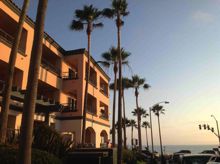 The apartment communities in downtown can be very nice if you look in the right area. When you find an available apartment community of your choice, you can start thinking about what movers you want to hire for your local move. While professional local movers are certainly the best choice for safely transporting your household items, you can also rent a truck on your own.
One of the first nice apartment communities you should look at is Virgil Square. This apartment community is located near the highways 101, 110 and 10. There are many things that are easily accessible from Virgil Square such as businesses and other entertainment. The shopping center, stores, restaurants and other forms of entertainment are just steps away.
This apartment community, however, does not have flexible lease options. Studio apartments alone go for around one thousand dollars a month while one bedroom apartments can easily start around twelve hundred a month. Virgil Square is a gated community that offers a pool and laundry facilities as well as on-site maintenance that adds another level of luxury.
After taking a look at Virgil Square, the second apartment community you may want to look into is Hampshire Place. The studio apartments here start around twelve hundred dollars a month and one bedrooms at fourteen hundred dollars a month. Hampshire Place is another gated community worth looking at and it features a spa, pool, sauna and a fitness center. These quaint Hampshire Place apartments are located in the mid-Wilshire District which puts it in proximity of downtown, Beverly Hills, Hollywood and USC. Its convenient location provides easy access to several freeways. While the Hampshire Place apartments are a bit more expensive than Virgil Square, they do have extra accommodations for its renters.