Moving with Your Kids - On the Day of the Move - Part 2
While the first part of this article covered the general aspect for moving with children, this article covers the kiddies to-do list for the day of the move.
Packing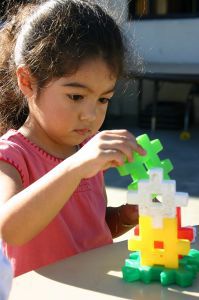 If you chose to hire your moving company to do the packing for you, you can put more time into packing with your kids, showing them the different packing options, and use the process as an educational experience.

If you decided not to hire your mover to pack for you, allow more time for the process and ask your kids to help. Even by packing just few of their toys, your children will be more involved in the moving experience.
If your kids are too young to pack boxes, ask them to pack unbreakable items such as linens, towels, clothes. That simple task will allow you to devote time to packing instead of spending it monitoring your kids' packing.
Older kids might be interested in helping with disassembling furniture and other fixtures. Be sure not to leave your kids unattended while performing these tasks. Always stay close by and monitor their steps.
Self Move?
If you chose the option of self moving, your older kids and help you carry items and load the truck. Younger children can assist by carrying the small items and loading them on the truck.
Inventory List
Creating an inventory list, while loading the truck, is a great way to keep track of your personal belongings. You can put your children in charge of documenting the content of the boxes you pack.
Don't Make Them
If your children do not wish to take part in the process, don't make them. For some kids taking part in the moving day tasks is hard. It will be better to allow them deal with something else that will distract him. In this case, you might want to ask friends and family to spend some time with your kid, so you can focus on working with the movers.
Make it Entertainment
Although for you, this day is a long hard day, for you kids it is an unusual experience. Use this occasion to have fun with your children. Do your best to make them feel that "business is as usual".